An Environmental Cold Case Detective Story: Discovery and Repair of the Soil Cover on the Cell 3 Landfill
Sponsored by: Society of American Military Engineers (SAME) Denver Post, SAME Philadelphia Post, and US EPA
Archived: Wednesday, April 28, 2021

View Archive
The Society of American Military Engineers (SAME) Denver Post and Philadelphia Post along with the US Environmental Protection Agency (EPA) are hosting a series of webinars based on talks given at recent Design and Construction Issues at Hazardous Waste Sites (DCHWS) Symposiums. The mission of the DCHWS symposiums is to facilitate an interactive engagement between professionals from government and the private sector related to relevant and topical issues affecting applications of engineering and science associated with cleaning up hazardous waste sites. The symposiums also serve as a platform to facilitate the exchange of information, encourage dialogue, share experiences, and build and enhance communication among design and construction professionals.

This presentation will review work conducted at Landfill Cell 3 on Closed Sanitary Landfill (CSL) at Fort Meade. During activities to remove some waste soil piles in 2013, test pits uncovered general wastes under a plastic liner and it was realized that Cell 3 was a waste site in the past that, based on old figures and aerial photographs, extended for over 38 acres. A remedial investigation was conducted that summarized the landfill history, delineated the boundary of the cell, and assessed environmental impacts from the cell.

This case study begins with discovery and planning the performance-based contract, it includes review of the various phases of site investigations and concludes with the construction of the landfill cover. This work was performed while active soil staging operations occurred on the majority of Cell 3. Critical to success was that Cell 3 was closed in 1976 with a 2-ft soil cover prior to 1988 when MDE altered the requirements for landfill closure.

With the numerous entities involved and evolving site conditions, active project team management was required including reducing the scope of the landfill cover 85%, from 38 acres to 6.2 acres to accommodate ongoing soil staging operations on the remainder of the cell. The team carefully applied state regulations that worked best by reusing and recycling available material and incorporating stable, established side slopes into the landfill cover design. One key to the success of this project was an adaptive contract to manage the evolving issues. As different construction projects on Fort Meade required more of the Cell 3 footprint for staging soils, the performance-based contract for the Cell 3 cover had to be modified. The contract allowed for segregation of the different regulator required documents and of the different portions of the field tasks, which allowed for an easier adaptation to these changing site conditions.
Upcoming Design and Construction at Hazardous Waste Sites Virtual Symposium Panel Sessions
Accessibility, Recording, and Content Disclaimer
Rehabilitation Act Notice for Reasonable Accommodation
It is EPA's policy to make reasonable accommodation to persons with disabilities wishing to participate in the agency's programs and activities, pursuant to the Rehabilitation Act of 1973, 29 U.S.C. 791. Any request for accommodation should be made to Jean Balent at 703-603-9924 or balent.jean@epa.gov, preferably one week or more in advance of the webinar, so that EPA will have sufficient time to process the request. EPA would welcome specific recommendations from requestors specifying the nature or type of accommodation needed. Please note that CLU-IN provides both alternate phone call-in options and closed captioning for all webinars, and requests for these specific accommodations are not necessary.
Webinar Recording
By participating in this CLU-IN webinar, you automatically agree to authorize recording of audio and visual content presented during this live event and consent to subsequent use of this recording in the public domain by the U.S. Environmental Protection Agency. This recording may include questions, comments and poll responses provided by you during the live event in addition to your name, voice, image or likeness. This recording will be made available after the conclusion of the live event as part of the CLU-IN webinar archives, and will remain available indefinitely. If you do not wish to consent to the recording, please do not join the live event, and contact Jean Balent at 202-566-0832 or balent.jean@epa.gov to discuss your concerns.
Content Disclaimer
This webinar is intended solely to provide information to the public. The views and opinions expressed as part of this webinar do not necessarily state or reflect those of the U.S. Environmental Protection Agency. It is not intended, nor can it be relied upon, to create any rights enforceable by any party in litigation with the United States, or to endorse the use of products or services provided by specific vendors. With respect to this webinar, neither the United States Government nor any of their employees, makes any warranty, express or implied, including the warranties of merchantability and fitness for a particular purpose, or assumes any legal liability or responsibility for the accuracy, completeness, or usefulness of any information, apparatus, product, or process disclosed, or represents that its use would not infringe privately owned rights.
Presenters: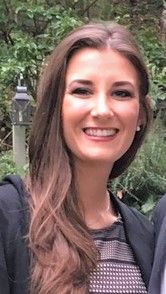 Emily Cline, USACE
Ms. Cline is a Project Manager for USACE and has more than 10 years of experience in geologic and environmental investigations. She graduated from the University of Delaware with a BS in Geology and has worked for state, federal, and private entities throughout her career. Her area of focus has been serving federal clients under the military munitions response, operational range assessment, and installation restoration programs, as well as formerly used defense sites, where she has performed environmental investigations at more than 45 active and former military installations within the U.S. and abroad. Ms. Cline has extensive experience evaluating and performing multi-media sampling on active and former military ranges, as well as experience managing investigations for per- and polyfluoroalkyl substances (PFAS) at sites in the eastern U.S. Ms. Cline began working on environmental projects at Ft Meade as a consultant in 2015 and has become the project manager for both active and BRAC portions of the installation since joining USACE. She is currently managing nine contracts for Ft Meade that include landfill gas monitoring and compliance, off-post bottled water delivery, long-term monitoring programs for several sites on the BRAC and active parcels, and continued investigative and remedial efforts at Comprehensive Environmental Response, Compensation, and Liability Act sites across the installation.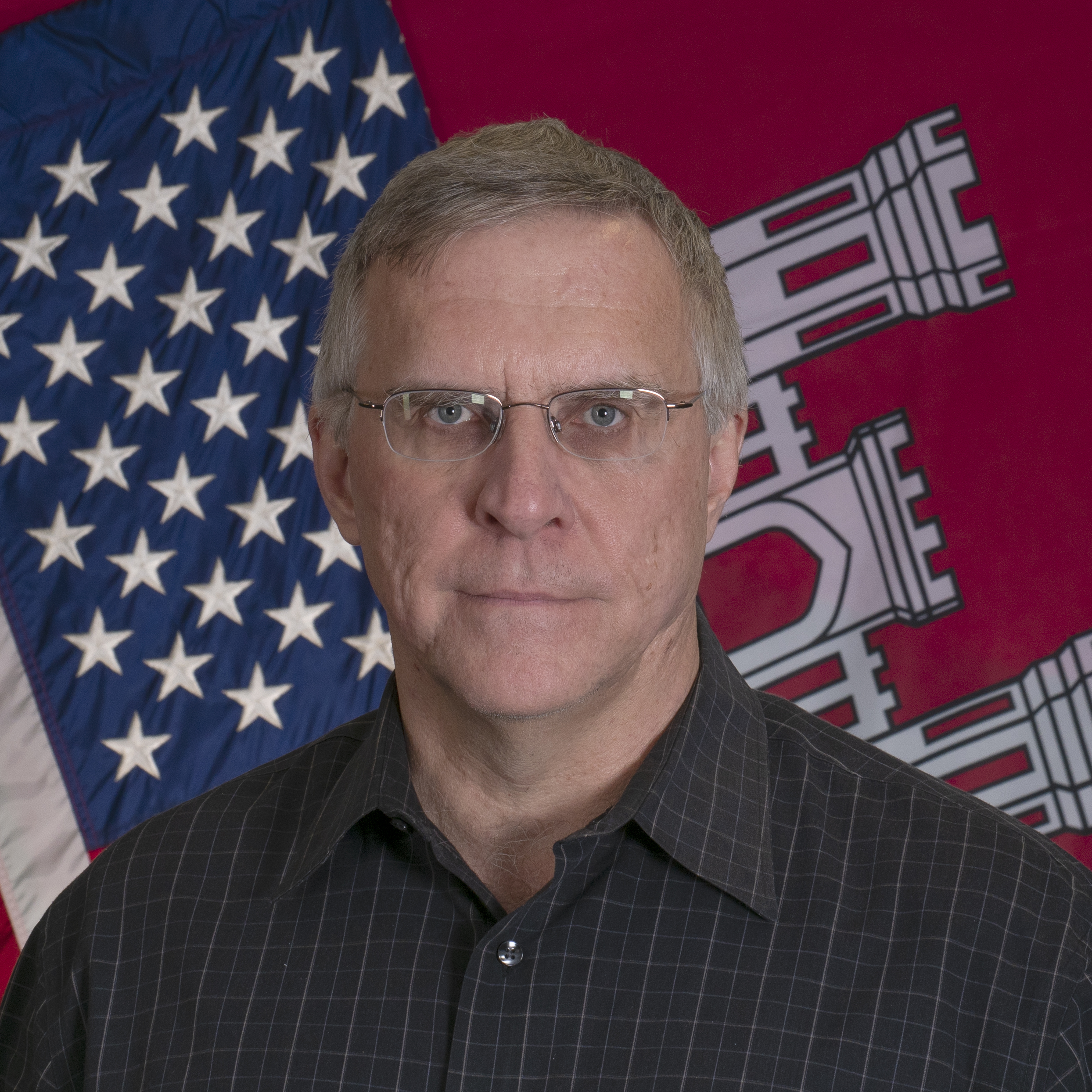 Tim Peck, PG, PMP, USACE
Mr. Peck has nearly 35 years of experience in an environmental compliance career in government and consulting industry. In his early career as a project geologist, he managed subsurface investigations to address various project issues including petroleum underground storage tanks, chlorinated solvent releases, coal tar sites, sinkhole impacts on land use and wellhead protection in karst terrain, military munitions, and unexploded ordnance avoidance and clearance. Within USACE, he was responsible for overall management and execution of technically complex environmental engineering projects and programs at Army facilities in compliance with various governing environmental laws and regulations, such as CERCLA, RCRA, Clean Water Act, and Safe Drinking Water Act, utilizing a variety of contract acquisition strategies such as performance base contracts, architect-engineer project scope of work, and cost reimbursable contracts. He has been the lead USACE project manager for the national Army National Guard (ARNG) operational range assessment program since 2009 and for the national ARNG per- and Polyfluoralkyl substances (PFAS) environmental program since 2017.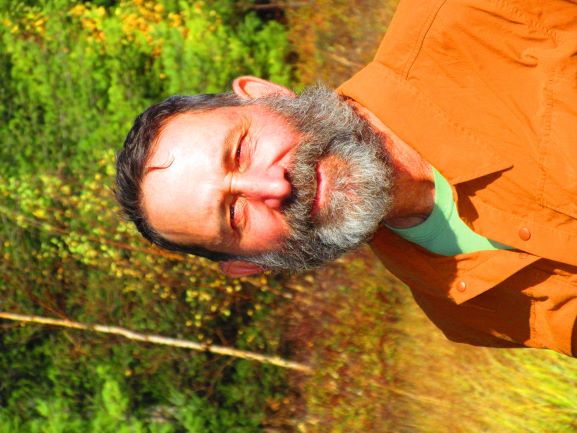 Mitch Keiler, FGGM
Mitch Keiler has served as a Stormwater Program Manager for Fort George G. Meade since 2015 and is currently President of the Maryland Stream Restoration Association. He has previously served with the U.S. Fish and Wildlife Service, Maryland Department of Natural Resources, and Maryland Department of the Environment. He has also served as an elected local official for a small town on Maryland's eastern shore. Over the last 5 years he has been an instructor in stormwater design at Johns Hopkins University. He has a broad range of stormwater, stream and wetland expertise and has assisted resource agencies in moving innovative restoration techniques like Living Shorelines and stream restoration into common practice. His passion is ecological restoration, with over 30 years of field experience in restoration design, review, and project implementation. He holds a BS in both Environmental Geography and Cartography with a focus on geomorphology from Ohio University, and Certificates in Natural Resources Management and Governance from the University of Maryland.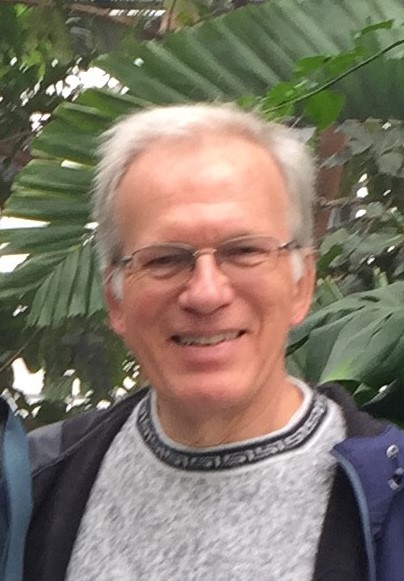 Jerry Kashatus, PG, AECOM
Mr. Kashatus has more than 40 years of experience, 34 years in environmental investigations and remediation and six years in engineering design. He has worked at AECOM since 1992 and on Ft Meade environmental projects since 2002. His work experience includes consulting in environmental and geologic investigations and remediation, regulatory permitting at the state level, teaching at the college level, and mechanical engineering design in private practice. The breadth of his experience includes management of interdisciplinary and multiple-company project teams, interpretation of Federal, State and local regulations, proposal and report writing, and Hazard Ranking Scoring. Mr. Kashatus has managed or otherwise been involved with public and private sector client projects including work for the US Army Corps of Engineers, US Coast Guard, US Army, US Navy, US Air Force, US Postal Service, US EPA, pharmaceutical companies, and oil companies.
Moderator: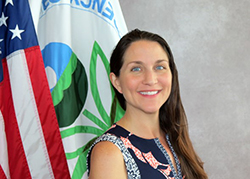 Jean Balent, U.S. EPA Technology Innovation and Field Services Division (balent.jean@epa.gov or 202-566-0832)
Ms Balent is on the staff of the EPA's Technology Innovation and Field Services Division where she has worked to collect and disseminate hazardous waste remediation and characterization information since 2003. Ms Balent manages the Clean Up Information Network website and actively supports online communication and collaboration resources available to EPA. She formerly worked with the US Army Corps of Engineers Environmental Engineering Division in the Buffalo District. Ms Balent was also a member of the SUNY-Buffalo Groundwater Research Group where she constructed and tested large scale models of groundwater flow. Ms Balent has also conducted research relating to the Great Lakes, environmental remediation, and brownfields re-development. She holds a Bachelor's degree in environmental engineering from SUNY-Buffalo and a Master's degree in Information Technology from AIU.
Webinar Slides and References:
Webinar Slides and References:
Additional Resources:
These materials will be available by Wednesday, April 28, 2021
If you have a suggested topic or idea for a future CLU-IN internet seminar, please contact:
Jean Balent
Technology Integration and Information Branch
PH:
202-566-0832 |
Email:
balent.jean@epa.gov
Michael Adam
Technology Integration and Information Branch
PH:
202-566-0875 |
Email:
adam.michael@epa.gov