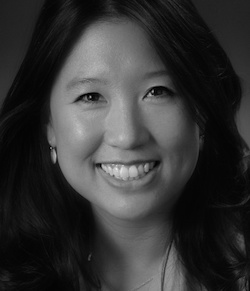 Cynthia Liu is the President and CEO of Engineering / Remediation Resources Group, Inc. (ERRG), a regional engineering and remediation firm serving public and private sector clients. In 1997, she started the company to provide clients with turnkey solutions for environmental remediation projects. Today, ERRG is engaged in three primary service areas:
Environmental Construction and Remediation
Environmental, Civil and Geotechnical Engineering
Military Munitions Response
ERRG currently has eight offices in Martinez, San Francisco, Orange County, CA; Seattle and Spokane, WA; Coeur d'Alene, ID; Phoenix, AZ; and Honolulu, HI. Our team consists of 200 employees, including environmental, civil and geotechnical engineers, geologists, scientists, construction managers, superintendents, certified hazardous waste technicians, and UXO technicians. ERRG is certified as a Woman-Owned Small Business (WSB) and a Small Disadvantaged Business (SDB).
Ms. Liu is a licensed Professional Engineer in California, Hawai'i, and Alaska, and has both a Bachelor of Science and Masters' of Science in Civil Engineering from the University of California -- Berkeley. She also is a licensed Class A General Engineering Contractor in California and Hawai'i.
In addition to overseeing the company's financial growth, geographic expansion and service offering, Ms. Liu serves as a program and project manager on complex, multidisciplinary projects involving munitions and environmental response under CERCLA. She has more than 23 years of experience in the munitions, environmental, and hazardous waste management industry and has provided engineering consulting services on various phases of site closure including MEC remedial investigation; characterization of munitions constituents in soil, sediment, and groundwater; MEC hazard analysis and risk assessment; feasibility studies and MEC removal actions. In the course of completing these project assignments, Ms. Liu has successfully advocated for public and private clients, defining the appropriate remedial action objectives and applicable remediation technologies.
Ms Liu was born in Honolulu, Hawai'i and currently resides in Alamo, California with her husband and two daughters.