Remediation Management of Complex Sites
Sponsored by: Interstate Technology and Regulatory Council
Archived: Thursday, September 22, 2022

View Archive
In 2017, ITRC recognized that at some sites, complex site-specific conditions make it difficult to fully remediate environmental contamination. Both technical and nontechnical challenges can impede remediation and may prevent a site from achieving federal — and state — mandated regulatory cleanup goals within a reasonable time frame. For example, technical challenges may include geologic, hydrogeologic, geochemical, and contaminant-related conditions as well as large-scale or surface conditions. In addition, nontechnical challenges may also play a role such as managing changes that occur over long time frames, overlapping regulatory and financial responsibilities between agencies, setting achievable site objectives, maintaining effective institutional controls, redevelopment and changes in land use, and funding considerations.
This training course and associated ITRC guidance: Remediation Management of Complex Sites (RMCS-1, 2017), provide a recommended holistic process for management of challenging sites, termed "adaptive site management." This process is a comprehensive, flexible, and iterative process that is well-suited for sites where there is significant uncertainty in remedy performance predictions. Adaptive site management includes the establishment of interim objectives and long-term site objectives that consider both technical and nontechnical challenges. Periodic adjustment of the remedial approach may involve multiple technologies at any one time and changes in technologies over time. Comprehensive planning and scheduled evaluations of remedy performance help decision makers track remedy progress and improve the timeliness of remedy optimization, reevaluations, or transition to other technologies/contingency actions.
By participating in this training course, we expect you will learn to apply the ITRC guidance document to:
Identify and integrate technical and nontechnical challenges into a holistic approach to remediation
Use the Remediation Potential Assessment to identify whether adaptive site management is warranted due to site complexity
Understand and apply adaptive site management principles
Develop a long-term performance-based action plan

Apply well-demonstrated techniques for effective stakeholder engagement
Access additional resources, tools, and case studies most relevant for complex sites
Communicate the value of the guidance to regulators, practitioners, community members, and others
Ultimately, using the guidance that can lead to better decision making and remediation management at complex sites. The guidance is intended to benefit a variety of site decision makers, including regulators, responsible parties and their consultants, and public and tribal stakeholders.
Case studies are used to describe real-world applications of remediation and remediation management at complex sites. Training participants are encouraged to view the associated ITRC guidance Remediation Management of Complex Sites (RMCS-1, 2017) prior to attending the class.
Accessibility, Recording, and Content Disclaimer
Rehabilitation Act Notice for Reasonable Accommodation
It is EPA's policy to make reasonable accommodation to persons with disabilities wishing to participate in the agency's programs and activities, pursuant to the Rehabilitation Act of 1973, 29 U.S.C. 791. Any request for accommodation should be made to ITRC Training Program at 202-266-4932 or itrc@itrcweb.org, preferably one week or more in advance of the webinar, so that EPA will have sufficient time to process the request. EPA would welcome specific recommendations from requestors specifying the nature or type of accommodation needed. Please note that CLU-IN provides both alternate phone call-in options and closed captioning for all webinars, and requests for these specific accommodations are not necessary.
Webinar Recording
By participating in this CLU-IN webinar, you automatically agree to authorize recording of audio and visual content presented during this live event and consent to subsequent use of this recording in the public domain by the U.S. Environmental Protection Agency. This recording may include questions, comments and poll responses provided by you during the live event in addition to your name, voice, image or likeness. This recording will be made available after the conclusion of the live event as part of the CLU-IN webinar archives, and will remain available indefinitely. If you do not wish to consent to the recording, please do not join the live event, and contact Jean Balent at 202-566-0832 or balent.jean@epa.gov to discuss your concerns.
Content Disclaimer
This webinar is intended solely to provide information to the public. The views and opinions expressed as part of this webinar do not necessarily state or reflect those of the U.S. Environmental Protection Agency. It is not intended, nor can it be relied upon, to create any rights enforceable by any party in litigation with the United States, or to endorse the use of products or services provided by specific vendors. With respect to this webinar, neither the United States Government nor any of their employees, makes any warranty, express or implied, including the warranties of merchantability and fitness for a particular purpose, or assumes any legal liability or responsibility for the accuracy, completeness, or usefulness of any information, apparatus, product, or process disclosed, or represents that its use would not infringe privately owned rights.
Presenters: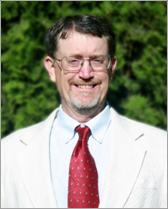 John Price, III, Washington Department of Ecology (john.price@ecy.wa.gov)
John Price III is the Tri-Party Agreement Section Manager for the Washington Department of Ecology in Richland, Washington. John has worked with the Nuclear Waste Program since 2000. John administers the Hanford site Federal Facility Agreement and Consent Order, and is his program's tribal liaison to three tribal nations with ceded rights at the Hanford site. He supervises a ten-person team including five hazardous waste compliance inspectors and two Natural Resource Damage Assessment specialists. He has over 35 years experience cleaning up radioactively contaminated sites in 17 states. John was an ITRC team member for Determining Cleanup Goals at Radioactively Contaminated Sites: Case Studies (2002), and since 2014 has been a team leader for Remediation Management of Complex Sites. John earned a bachelor's degree in Hydrology from the University of Arizona in Tucson, Arizona in 1979 and holds Washington licenses in Geology and Hydrogeology.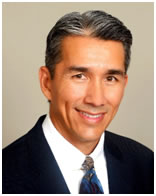 Roy Thun, GHD (roy.thun@ghd.com)
Roy Thun is an accomplished environmental portfolio manager and climate resiliency & sustainability thought leader with over 30-years' experience working in both environmental consulting and BP's Remediation Management group. Roy is a board member of the Sustainable Remediation Forum (SURF), and one of the founding members of the Los Angeles County Metropolitan Transit Authority's Sustainability Council. He has been a contributor to a variety of guidance documents, including: ITRC's Sustainable and Resilient Remediation, ITRC's Remediation Management of Complex Sites, and ASTM's Recognition and Derecognition of Environmental Liabilities.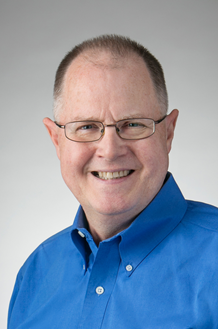 Chuck Newell, Ph.D., P.E., GSI Environmental, Inc. (cjnewell@gsi-net.com)
Charles (Chuck) J. Newell, Ph.D., P.E. is a Vice President of GSI Environmental Inc. in Houston, Texas and has worked for GSI since 1989. His professional expertise includes site characterization, groundwater modeling, non-aqueous phase liquids, risk assessment, natural attenuation, bioremediation, non-point source studies, software development, and long-term monitoring projects. He is a member of the American Academy of Environmental Engineers, a NGWA Certified Ground Water Professional, and an Adjunct Professor at Rice University. He has co-authored five U.S. EPA publications, eight environmental decision support software systems, numerous technical articles, and two books: Natural Attenuation of Fuels and Chlorinated Solvents and Ground Water Contamination: Transport and Remediation. He has taught graduate level groundwater courses at both the University of Houston and Rice University. He has been awarded the Hanson Excellence of Presentation Award by the American Association of Petroleum Geologists, the Outstanding Presentation Award by the American Institute of Chemical Engineers, and the 2001 Wesley W. Horner Award by the American Society of Civil Engineers (for the paper, "Modeling Natural Attenuation of Fuels with BIOPLUME III"). Chuck was cited as the Outstanding Engineering Alumni from Rice University in 2008 and for the ITRC Environmental Excellence Award in 2016. He earned a bachelor's degree in Chemical Engineering in 1978, a master's degree in Environmental Engineering in 1981, and a Ph.D. in Environmental Engineering in 1989, all from Rice University in Houston Texas. Chuck is a professional engineer registered in Texas.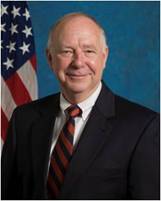 Samuel L. Brock, D.V.M., Retired - Air Force Civil Engineer Center (sam.brock7@icloud.com)
Dr. Samuel L Brock retired January 2019 as the Subject Matter Expert for Toxicology for the Environmental Management Directorate, Technical Support Division of the United States Air Force Civil Engineer Center, San Antonio, Texas. As the Subject Matter Expert, his responsibilities included resolving problems or issues impacting toxicology and risk assessment concerning the conditions and vulnerabilities of systems extending across the Air Force and DoD. Responsibilities also included developing and advocating for required technical courses in conjunction with the Air Force Institute of Technology (AFIT) and/or other schools. He served as an invited Instructor at the Air Force Institute of Technology, Wright Patterson AFB, OH, from 2003 through 2015 and he was an internet-based training Instructor on the ITRC Project Risk Management for Site Remediation technical guidance from 2011 through 2014 as well as Remediation Management of Complex Sites technical guidance from 2018 and continues as an "Emeritus" trainer. He represented the Air Force on working groups developing National and DoD guidance on remediation risk management, explosive risk assessment, vapor intrusion, and bioavailability of contaminants in soil and sediments. Sam has been a member of the ITRC Remediation Risk Management Team, the ITRC Green and Sustainable Remediation Team; the Remediation Management of Complex Sites Team and currently, the Implementing Advanced Site Characterization Tools Team. Sam regularly presented at professional meetings and technical forums on remediation topics. His recent work included supporting DoD Materials of Emerging Regulatory Interest working groups and Military Family Housing Privatization Initiative activities addressing persistent legacy pesticides in soil. Sam developed and deployed an initiative software-enabled process to implement principles and practices for Remediation Management of Complex Sites across the Air Force Enterprise portfolio of difficult, high cost sites. Sam received a Doctorate in Veterinary Medicine from Purdue University in West Lafayette, Indiana in 1970 and a Master of Public Health, Epidemiology from University of North Carolina in Chapel Hill in 1976. He is a Licensed Veterinarian in Texas and is certified by the American College of Veterinary Preventive Medicine.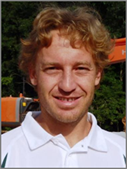 David Alden, Tersus Environmental (david.alden@tersusenv.com)
David Alden works with Tersus Environmental in Wake Forest, North Carolina, where he provides technical support for the company's portfolio of biotechnology-based solutions to manage challenging environmental liabilities. His experience includes four years working in the upstream oilfield sector performing offshore well tests and completion design and installation in the Gulf of Mexico. He participated in the in-situ oil-shale extraction experiment in the Piceance Basin, in Northwestern Colorado where protecting groundwater was the main challenge. David is an active member of ITRC's Remediation Management of Complex Sites Team. He received the 2015 ITRC Industry Affiliates Program Award in recognition of his outstanding service. He earned a bachelor's degree in civil engineering (focus on waste-water treatment) at the Universidad de las Americas-Puebla, Mexico in 2004. Before joining Tersus in 2012, David earned a hydrogeology master's Degree at Joseph Fourier University in Grenoble France in 2012. David has been registered as a Licensed Professional Engineer in North Carolina since 2014.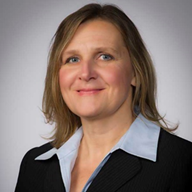 Claudia Walecka-Hutchison, Ph.D., The Dow Chemical Company (cwaleckahutchison@dow.com)
Dr. Claudia Walecka-Hutchison is an EH&S Remediation Manager at The Dow Chemical Company in Midland, Michigan. In this capacity, Claudia is involved in the development of site-specific solutions for Dow's global remediation portfolio. Claudia also actively supervises research studies and specializes in bioremediation and fate and transport of a wide array of site contaminants including petroleum hydrocarbons, chlorinated solvents, and emerging contaminants. She is a member of ITRC Remediation Management of Complex Sites and PFAS (per- and polyfluoroalkyl substances) teams. Prior to joining Dow in 2013 she worked for URS, Louisiana Department of Environmental Quality and Northern Arizona University. Claudia received a master's degree in hydrology in 1999 and a Ph.D. in soil, water and environmental science in 2005 from the University of Arizona in Tucson, Arizona.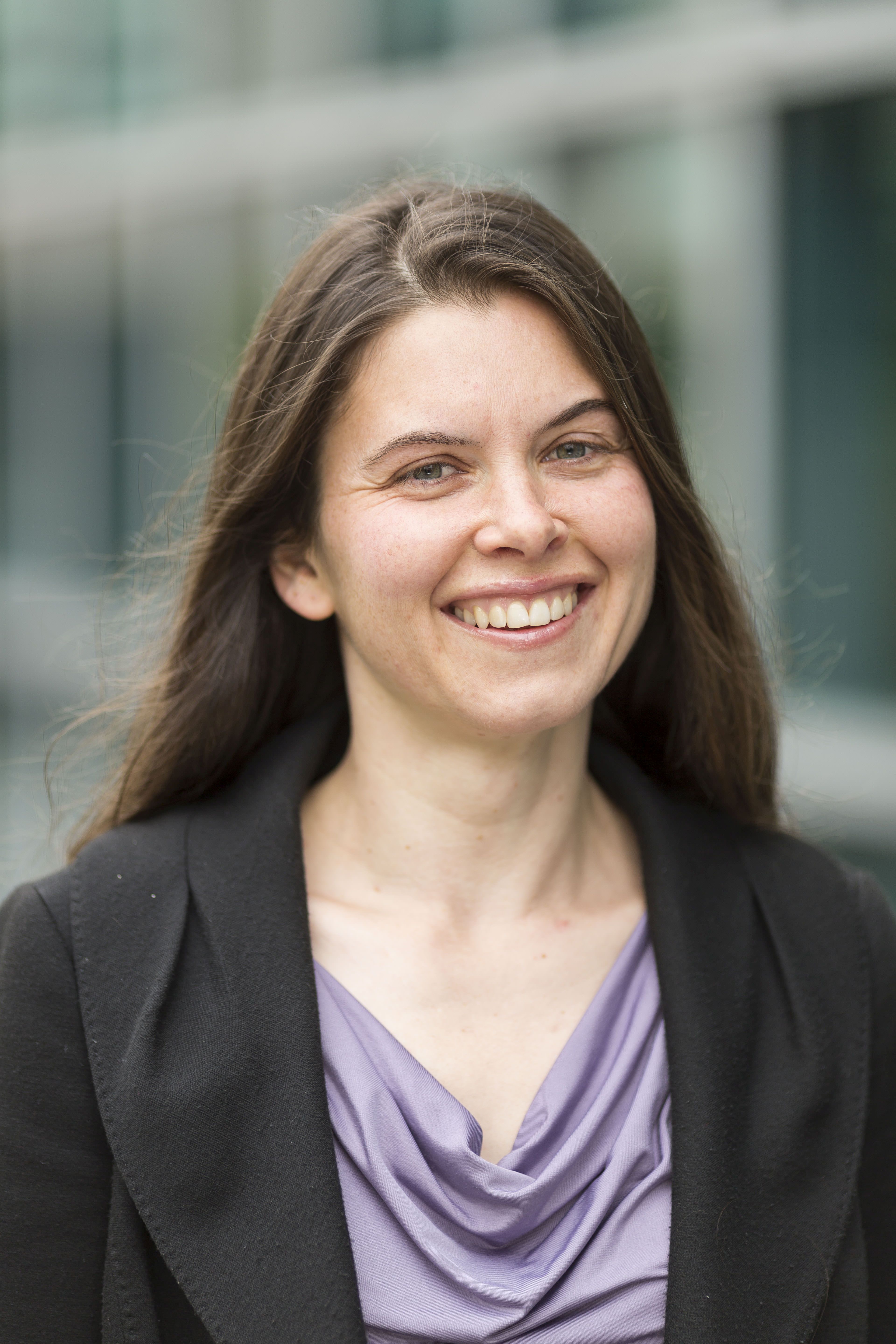 Elisabeth Hawley, Geosyntec Consultants (ehawley@geosyntec.com)
Elisabeth Hawley is a Senior Consultant at Geosyntec Consultants in Oakland, California. Since 2001, she has worked in consulting on environmental remediation projects with a particular focus on emerging contaminants, sustainability analyses and remedial strategies at complex sites. Elisabeth has prepared guidance documents and conducted research on technical impracticability assessments and alternative groundwater remedial strategies for the Air Force, Army and ESTCP. Elisabeth is a member of the ITRC Remediation Management of Complex Sites Team and was a former participant and trainer for the ITRC Green and Sustainable Remediation Team. She earned a bachelor's degree in Environmental Engineering Science from the University of California at Berkeley in 2000 and a master's degree in Civil and Environmental Engineering from the University of California at Berkeley in 2001. Elisabeth is a professional engineer in California.
Moderator:
ITRC Training Program (itrc@itrcweb.org)

Webinar Slides and References:
If you have a suggested topic or idea for a future CLU-IN internet seminar, please contact:
Jean Balent
Technology Integration and Information Branch
PH:
202-566-0832 |
Email:
balent.jean@epa.gov
Michael Adam
Technology Integration and Information Branch
PH:
202-566-0875 |
Email:
adam.michael@epa.gov