In the News
Upcoming Events
The U.S. EPA analyzed cleanup completion reports for 50 sites contaminated by polychlorinated biphenyls (PCBs) and documented best management practices (BMPs) that were implemented at the sites in accordance with the ASTM Standard Guide for Greener Cleanups (E2893-16). The analysis identified 22 BMPs that are frequently used for PCB cleanups across the nation. Each BMP addresses one or more core elements established in the U.S. EPA Principles for Greener Cleanups. Collectively, the BMPs address all nine of the cleanup activity categories outlined in the standard guide, such as power and fuel; surface water and stormwater; and vehicles and equipment. The findings and related case studies are detailed in Greener Cleanups Best Management Practices: PCB Cleanups.
Featured Webinar
The Fall 2021 meeting of the Federal Remediation Technologies Roundtable (FRTR) focused on remedy protectiveness and climate resilience in site cleanups. View the session 1 and session 2 presentations of this virtual event and explore related links such as the FRTR-compiled summary of related policies, guidance and implementation tools.
Featured Site-Specific Profile
The latest stage of implementing an award-winning green remediation strategy at the Elizabeth Mine Superfund site in Vermont has involved constructing and operating a passive treatment system to address the site's mining-influenced water. The system comprises an anoxic limestone drain, settling pond, vertical flow pond and polishing wetlands through which leachate from a capped area sequentially flows via gravity feed. This nature-based solution eliminates the need for electricity or other forms of extrinsic energy and reduces the cost of long-term remedy maintenance. *Update*


Greener Cleanup Bulletins
Incorporating Sustainable Environmental Practices into Remediation of Contaminated Sites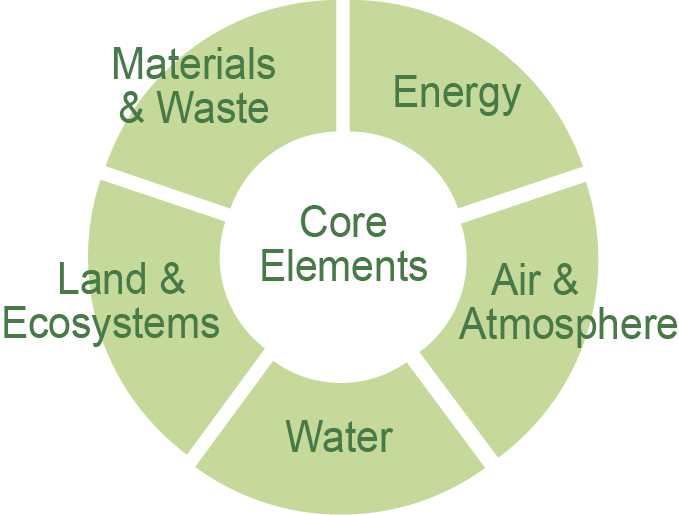 The Policies & Strategies
Incorporating BMPs relating to...
Find more information on ...