Adverse Outcome Pathways: Session I - Introduction to the Adverse Outcome Pathway Framework
Sponsored by: NIEHS Superfund Research Program
Archived: Wednesday, October 11, 2017

The NIEHS Superfund Research Program (SRP) is hosting a seminar series focused on adverse outcome pathways (AOPs), which are structured ways to represent biological events leading to adverse health effects. In the first session, U.S. Environmental Protection Agency (EPA) staff will provide an introduction and overview of AOPs and discuss the AOP Knowledgebase, which is designed to house descriptions of the biological mechanisms underlying chemical toxicity in a structured manner.

The AOP framework was developed as a means for organizing biological and toxicological knowledge concerning the linkages between molecular-level perturbations of biological systems by stressors and the apical hazards (e.g., disease in humans, reduced survival, growth, reproduction in wildlife) that can result. As such, the AOP framework can help support greater use of mechanistic or pathway-based data in risk assessment and regulatory decision-making.

Daniel Villeneuve, Ph.D., will introduce the AOP framework, major principles that guide the development and description of AOPs within the AOP-knowledgebase, and will give examples of some prominent applications of AOPs.

Stephen Edwards, Ph.D., will discuss the design of the AOP Knowledgebase and how this supports both AOP development and use. It will include the assembly of AOP networks and their importance when using AOPs. It will also consider methods for developing AOP networks in an automated fashion to complement the expert-driven AOP development efforts within the AOP knowledgebase.

This webinar is also in support of an upcoming NIEHS/NHLBI Workshop, Understanding the Combined Effects of Environmental Chemical and Non-Chemical Stressors: Atherosclerosis as a Model, which will take place at NIEHS in Research Triangle Park, North Carolina, April 3 - 4, 2018. The goal of this workshop is to identify key biological mechanisms/pathways of the combined effects of chemical and non-chemical stressors associated with atherosclerosis. A critical research area that requires further exploration is the biological mechanisms and effects of exposure to both environmental chemicals (e.g., air pollution, polycyclic aromatic hydrocarbons, metals, pesticides) and non-chemical stressors (e.g., psychosocial, lifestyle, quality of life, poor nutrition, infectious agents, physical stressors) over time and the roles they may play in the development of disease (e.g., cancer, cardiac, metabolic, neurological). This workshop will bring together experts to discuss the state of the science pertaining to underlying biological pathways associated with, when combined, chemical and non-chemical stressors in relation to atherosclerosis. This workshop will use the AOP framework to assist in the discussion of the pathways considered by workshop participants.
Accessibility, Recording, and Content Disclaimer
Rehabilitation Act Notice for Reasonable Accommodation
It is EPA's policy to make reasonable accommodation to persons with disabilities wishing to participate in the agency's programs and activities, pursuant to the Rehabilitation Act of 1973, 29 U.S.C. 791. Any request for accommodation should be made to Sara Amolegbe at 919-213-4906 or samolegbe@michaeldbaker.com, preferably one week or more in advance of the webinar, so that EPA will have sufficient time to process the request. EPA would welcome specific recommendations from requestors specifying the nature or type of accommodation needed. Please note that CLU-IN provides both alternate phone call-in options and closed captioning for all webinars, and requests for these specific accommodations are not necessary.
Webinar Recording
By participating in this CLU-IN webinar, you automatically agree to authorize recording of audio and visual content presented during this live event and consent to subsequent use of this recording in the public domain by the U.S. Environmental Protection Agency. This recording may include questions, comments and poll responses provided by you during the live event in addition to your name, voice, image or likeness. This recording will be made available after the conclusion of the live event as part of the CLU-IN webinar archives, and will remain available indefinitely. If you do not wish to consent to the recording, please do not join the live event, and contact Jean Balent at 202-566-0832 or balent.jean@epa.gov to discuss your concerns.
Content Disclaimer
This webinar is intended solely to provide information to the public. The views and opinions expressed as part of this webinar do not necessarily state or reflect those of the U.S. Environmental Protection Agency. It is not intended, nor can it be relied upon, to create any rights enforceable by any party in litigation with the United States, or to endorse the use of products or services provided by specific vendors. With respect to this webinar, neither the United States Government nor any of their employees, makes any warranty, express or implied, including the warranties of merchantability and fitness for a particular purpose, or assumes any legal liability or responsibility for the accuracy, completeness, or usefulness of any information, apparatus, product, or process disclosed, or represents that its use would not infringe privately owned rights.
Presenters: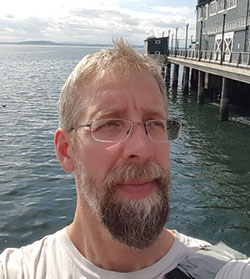 Daniel L. Villeneuve, Ph.D., U.S. Environmental Protection Agency (Villeneuve.Dan@epa.gov or 218-529-5217)
Daniel L. Villeneuve, Ph.D., is a research toxicologist with the United States Environmental Protection Agency's Office of Research and Development (ORD). He received a BS in Water Resources and Zoology from the University of Wisconsin-Stevens Point and a Ph.D. in Zoology and Environmental Toxicology from Michigan State University. After doing a postdoctoral fellowship at Oregon State University, Dr. Villeneuve joined US EPA's Mid-Continent Ecology Division in 2004. Dr. Villeneuve currently serves as Project Lead for a cross-ORD research program focused on the development and application of adverse outcome pathways (AOPs). He has over 20 years of experience conducting freshwater ecotoxicology research and has been recognized with 17 US EPA Scientific and Technological Achievement Awards, three Bronze Medal awards, and is a US National Academy of Sciences and Kavli Foundation Fellow. Dr. Villeneuve has authored or co-authored over 160 peer-reviewed papers in the field of ecotoxicology and serves as an associate editor of Environmental Toxicology and Chemistry and an international expert advisor on Molecular Screening and Toxicogenomics to the Organization for Economic Cooperation and Development (OECD).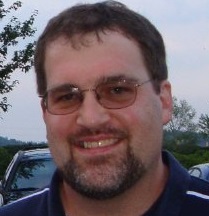 Stephen Edwards, Ph.D., U.S. Environmental Protection Agency (Edwards.Stephen@epa.gov or 919-541-0514)
Stephen Edwards, Ph.D., is a Systems Biologist within the U.S. Environmental Protection Agency's National Health and Environmental Effects Research Laboratory (EPA-NHEERL) in Research Triangle Park, N.C. Dr. Edwards is the EPA lead for an international effort to develop an Adverse Outcome Pathway (AOP) Knowledgebase, which is designed to house descriptions of the biological mechanisms underlying chemical toxicity in a structured manner. He is also leading an EPA effort to create computationally-predicted AOPs by integrating data from the published literature, omics databases, and HTS toxicity data. He serves as a senior advisor in the Office of Research and Development (ORD) on issues regarding the development of predictive toxicology models of disease using genomics, proteomics, and metabolomics. With a combination of experimental and computational experience, Dr. Edwards also serves as a liaison with the EPA's National Center for Computational Toxicology (NCCT) and works on web-based tools to support systems biology research within the EPA. Dr. Edwards received his bachelor of science in chemistry from the University of North Carolina at Chapel Hill and his doctorate in pharmacology from Vanderbilt University Medical Center. Before joining the EPA, he served as a senior research scientist and research fellow at Rosetta Inpharmatics (Merck & Co.), in Seattle, Washington, a recognized leader in computational and systems approaches to drug development.
Moderator: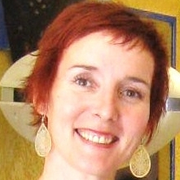 Michelle Olive, Ph.D., National Heart, Lung, and Blood Institute (olivem@mail.nih.gov or 301-435-0550)
Michelle Olive, Ph.D. is the Deputy Branch Chief of the Atherosclerosis and Coronary Artery Disease Branch at the Cardiovascular Sciences Division of the National Heart Lung and Blood Institute (NHLBI) extramural program at the National Institutes of Health (NIH). She manages a basic, translational and early clinical research portfolio in the areas of atherosclerosis, vascular biology, inflammation, non-coding genome, microbiome and rare vascular disease. She oversees a Trans-NIH program that fosters collaboration between Intramural and Extramural Investigators and the NIH Clinical Center.
Webinar Slides and References:
Slide Presentation for Daniel L. Villeneuve, Ph.D., U.S. Environmental Protection Agency:
Slide Presentation for Stephen Edwards, Ph.D., U.S. Environmental Protection Agency:
Webinar Slides and References:
Slide Presentation for Daniel L. Villeneuve, Ph.D., U.S. Environmental Protection Agency:
Slide Presentation for Stephen Edwards, Ph.D., U.S. Environmental Protection Agency:
Additional Resources:
If you have a suggested topic or idea for a future CLU-IN internet seminar, please contact:
Jean Balent
Technology Integration and Information Branch
PH:
202-566-0832 |
Email:
balent.jean@epa.gov
Michael Adam
Technology Integration and Information Branch
PH:
202-566-0875 |
Email:
adam.michael@epa.gov