FRTR Presents...Evolution of Subsurface Remediation: Lessons Learned from Technical Challenges to Achieving Cleanup Goals - Part 1
Sponsored by: Federal Remediation Technologies Roundtable (FRTR)
Archived: Thursday, September 27, 2018

View Archive
This is a two-part webinar series featuring presentations delivered at the Spring 2018 FRTR Meeting. The meeting's goals were to identify and discuss case studies where remediation technologies were successful for a variety of soil and groundwater systems; and to share experiences and lessons learned that contributed to the operation of these successful remediation technologies.
Navy's Portfolio Optimization: In Situ Remediation Sites
EPA's Superfund Optimization Progress Report (2011 – 2015) - Lessons Learned
Twenty Years of Multi-Agency Optimization Studies: History, Lessons, & Trends
Upcoming FRTR Presents Series Webinars
Accessibility, Recording, and Content Disclaimer
Rehabilitation Act Notice for Reasonable Accommodation
It is EPA's policy to make reasonable accommodation to persons with disabilities wishing to participate in the agency's programs and activities, pursuant to the Rehabilitation Act of 1973, 29 U.S.C. 791. Any request for accommodation should be made to Cindy Frickle at 703-603-8763 or frickle.cynthia@epa.gov, preferably one week or more in advance of the webinar, so that EPA will have sufficient time to process the request. EPA would welcome specific recommendations from requestors specifying the nature or type of accommodation needed. Please note that CLU-IN provides both alternate phone call-in options and closed captioning for all webinars, and requests for these specific accommodations are not necessary.
Webinar Recording
By participating in this CLU-IN webinar, you automatically agree to authorize recording of audio and visual content presented during this live event and consent to subsequent use of this recording in the public domain by the U.S. Environmental Protection Agency. This recording may include questions, comments and poll responses provided by you during the live event in addition to your name, voice, image or likeness. This recording will be made available after the conclusion of the live event as part of the CLU-IN webinar archives, and will remain available indefinitely. If you do not wish to consent to the recording, please do not join the live event, and contact Jean Balent at 202-566-0832 or balent.jean@epa.gov to discuss your concerns.
Content Disclaimer
This webinar is intended solely to provide information to the public. The views and opinions expressed as part of this webinar do not necessarily state or reflect those of the U.S. Environmental Protection Agency. It is not intended, nor can it be relied upon, to create any rights enforceable by any party in litigation with the United States, or to endorse the use of products or services provided by specific vendors. With respect to this webinar, neither the United States Government nor any of their employees, makes any warranty, express or implied, including the warranties of merchantability and fitness for a particular purpose, or assumes any legal liability or responsibility for the accuracy, completeness, or usefulness of any information, apparatus, product, or process disclosed, or represents that its use would not infringe privately owned rights.
Presenters:
Mike Singletary, Naval Facilities Engineering Command (Michael.a.singletary@navy.mi)
Mr. Singletary is a registered professional engineer with 20 years of technical and project management experience in soil and groundwater remediation and environmental engineering, working for both the federal government and private sector. Mike works extensively in the planning, design, and implementation of remediation strategies for contaminated sites at Department of Defense (DOD) installations.

Mike supervises, designs, and implements site characterization and restoration programs addressing the requirements of a variety of regulatory programs, including the Comprehensive Environmental Response, Compensation, and Liability Act (CERCLA), Resource Conservation and Recovery Act (RCRA); and various state environmental cleanup programs.

Mr. Singletary collaborates with the scientific and engineering community (e.g. academia, federal agencies, private industry) to conduct applied research on innovative soil and groundwater remediation technologies and to develop and promote state-of-the-practice technologies for site restoration. Mike participates in research projects through DOD's Environmental Security Technology Certification Program (ESTCP) and Strategic Environmental Research and Development Program (SERDP).

Mr. Singletary earned a Bachelor's degree in Civil Engineering and a Master of Science degree in Environmental Engineering, both from Georgia Tech. His graduate research focused on the influences of aquifer heterogeneities and reductions in interfacial tension on the migration and entrapment of dense non-aqueous phase liquids (DNAPLs) in the saturated zone. His research also focused on the penetration of DNAPL into low permeability layers facilitated by reductions in interfacial tension.

Mike specializes in groundwater contaminant fate and transport processes, environmental risk management, subsurface remediation of chlorinated solvents and fuel hydrocarbons, bioremediation technologies, and molecular biological tools (MBTs).
Kirby Biggs, U.S. EPA (Biggs.Kirby@epa.gov)
Kirby's work over the past 38 years is very broad-ranging and includes organizational analysis, strategic planning and budgeting, regulation development, policy development, program implementation, cost modeling, expert systems development, training and many other positions and skills. He is expert in State/EPA relations, Superfund grants and contracts regulations, and is knowledgeable of grants law. He has served as a Project Officer, COTR and TCOR for more than 30 years and for many years managed the co-regulator agreement with the Association of State and Territorial Solid Waste Management Officials. Kirby served for 12 years as the EPA Project Officer and Federal Advisor to the Interstate Technology Regulatory Council, a project of the Environmental Council of the States. He has been a team member in many ITRC teams, vetting ITRC project deliverables within EPA and recruiting EPA staff to serve on teams. Kirby has served as a Labor Union steward, national representative, negotiator, and health and safety officer. Prior to joining EPA, Kirby spent seven years in the private sector in credit, finance, manufacturing, and consulting. He received a BA in Economics from the University of Virginia in 1979 and a Master of Public Policy in 1999 from the University of Maryland, specializing in environmental policy.

Kirby's current position with the Technology Innovation & Field Services Division of the Superfund Office, is National Optimization Program Manager. He leads Superfund National Optimization Strategy Program development and implementation. He leads the National Optimization Team of HQ and Regional staff, managing multiple site-specific optimization projects, both personally and by directing other project managers. These projects involve HQ, Regions, States, and public sector entities conducting Superfund technical support projects throughout the Superfund Pipeline using targeted Investigation technical support, Independent Design Reviews, Remedial System Evaluations, and Long-Term Monitoring and Optimization Studies. Kirby also sponsors development of optimization internet seminars and delivers webinars and classroom optimization courses. He identifies and develops new techniques, methods, procedures and practices to facilitate the closeout of sites and to return them to productive use.
Dave Becker, U.S. Army Corps of Engineers (dave.j.becker@usace.army.mil)
Dave Becker is a geologist with the US Army Corps of Engineers Environmental and Munitions Center of Expertise since 1991. He has been an Adjunct Professor of Geology at the University of Nebraska Omaha since 2000. He has a BS in Interdisciplinary Studies (Geology) from University of Nebraska Omaha and a MS in Geophysics from Southern Methodist University. Dave has a total of 35 years of experience in the environmental restoration field with USACE. His focus areas include in-situ remediation technologies and remedy optimization. He is the primary architect of the Corps' Remediation System Evaluation optimization process. He has participated in well over 60 optimization studies for the Army, Air Force, EPA, DOE, and even one for NASA over the past 20 years.
Moderators: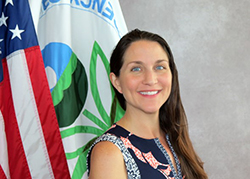 Jean Balent, U.S. EPA Technology Innovation and Field Services Division (balent.jean@epa.gov or 202-566-0832)
Ms Balent is on the staff of the EPA's Technology Innovation and Field Services Division where she has worked to collect and disseminate hazardous waste remediation and characterization information since 2003. Ms Balent manages the Clean Up Information Network website and actively supports online communication and collaboration resources available to EPA. She formerly worked with the US Army Corps of Engineers Environmental Engineering Division in the Buffalo District. Ms Balent was also a member of the SUNY-Buffalo Groundwater Research Group where she constructed and tested large scale models of groundwater flow. Ms Balent has also conducted research relating to the Great Lakes, environmental remediation, and brownfields re-development. She holds a Bachelor's degree in environmental engineering from SUNY-Buffalo and a Master's degree in Information Technology from AIU.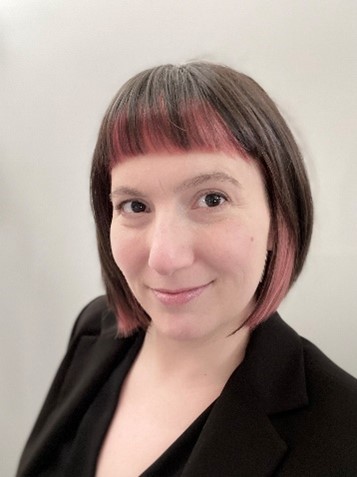 Cindy Frickle, U.S. EPA Office of Superfund Remediation and Technology Innovation (frickle.cynthia@epa.gov or 202-566-0927)
Cindy Frickle is a physical scientist with EPA's Superfund program where she reviews and propagates technical information to site cleanup professionals through Clu-In, EPA forums, and interagency channels. Prior to joining EPA, she spent time characterizing contaminated sites, coring sediments, studying microbes, and teaching. She completed her Biogeology MS and Geology BS in the University of Minnesota's School of Earth Sciences.
If you have a suggested topic or idea for a future CLU-IN internet seminar, please contact:
Jean Balent
Technology Integration and Information Branch
PH:
202-566-0832 |
Email:
balent.jean@epa.gov
Michael Adam
Technology Integration and Information Branch
PH:
202-566-0875 |
Email:
adam.michael@epa.gov