Superfund Research Program Progress in Research Webinar Part 3: Vulnerable Populations
Sponsored by: NIEHS Superfund Research Program
Archived: Monday, November 9, 2020

View Archive
The NIEHS Superfund Research Program (SRP) Progress in Research webinar series highlights promising research from SRP Centers awarded grants in 2020. In this session, awardees from Northeastern University and University of Alabama at Birmingham will describe their research projects, accomplishments, and next steps.

The Northeastern University SRP Center, "Puerto Rico Testsite for Exploring Contamination Threats (PROTECT)," conducts research on pregnant mothers in Puerto Rico and the relationship between contaminant exposures in drinking water, socioeconomic factors, and adverse pregnancy outcomes. They study a variety of toxicants such as chlorinated volatile organic compounds, phthalates, metals, pesticides, and polycyclic aromatic hydrocarbons and the mechanisms by which these chemicals can contribute to adverse pregnancy outcomes. Center scientists also investigate how extreme weather events can exacerbate exposures and work to develop methods to reduce exposure risk.

The University of Alabama-Birmingham SRP Center, "Impact of Airborne Heavy Metals on Lung Disease and the Environment," studies airborne heavy metal pollution and its impact on respiratory health in the area surrounding the 35th Avenue Superfund site in downtown Birmingham. This community is predominantly African American and has higher levels of chronic lung diseases compared to neighboring control areas irrespective of smoking, socioeconomic status, or demographics. Center scientists are developing tools to measure toxicants in the field, studying the efficacy of materials for contaminant removal, and working to understand the connections between environmental degradation and lung health.
Accessibility, Recording, and Content Disclaimer
Rehabilitation Act Notice for Reasonable Accommodation
It is EPA's policy to make reasonable accommodation to persons with disabilities wishing to participate in the agency's programs and activities, pursuant to the Rehabilitation Act of 1973, 29 U.S.C. 791. Any request for accommodation should be made to Kerri Voelker at 919-794-4710 or kerri.voelker@nih.gov, preferably one week or more in advance of the webinar, so that EPA will have sufficient time to process the request. EPA would welcome specific recommendations from requestors specifying the nature or type of accommodation needed. Please note that CLU-IN provides both alternate phone call-in options and closed captioning for all webinars, and requests for these specific accommodations are not necessary.
Webinar Recording
By participating in this CLU-IN webinar, you automatically agree to authorize recording of audio and visual content presented during this live event and consent to subsequent use of this recording in the public domain by the U.S. Environmental Protection Agency. This recording may include questions, comments and poll responses provided by you during the live event in addition to your name, voice, image or likeness. This recording will be made available after the conclusion of the live event as part of the CLU-IN webinar archives, and will remain available indefinitely. If you do not wish to consent to the recording, please do not join the live event, and contact Jean Balent at 202-566-0832 or balent.jean@epa.gov to discuss your concerns.
Content Disclaimer
This webinar is intended solely to provide information to the public. The views and opinions expressed as part of this webinar do not necessarily state or reflect those of the U.S. Environmental Protection Agency. It is not intended, nor can it be relied upon, to create any rights enforceable by any party in litigation with the United States, or to endorse the use of products or services provided by specific vendors. With respect to this webinar, neither the United States Government nor any of their employees, makes any warranty, express or implied, including the warranties of merchantability and fitness for a particular purpose, or assumes any legal liability or responsibility for the accuracy, completeness, or usefulness of any information, apparatus, product, or process disclosed, or represents that its use would not infringe privately owned rights.
Presenters: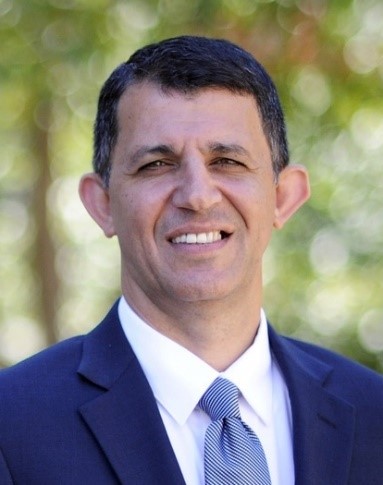 Akram Alshawabkeh, Ph.D., P.E., Fellow ASCE, Northeastern University (a.alshawabkeh@northeastern.edu or 617-373-3994)
Akram Alshawabkeh, Ph.D., is the Snell Professor of Engineering, University Distinguished Professor and Senior Associate Dean for Research and Graduate Education for the College of Engineering at Northeastern University in Boston, Massachusetts.

He is a civil and environmental engineer with expertise in geotechnical engineering, environmental remediation, and health impacts. His research focuses on understanding contaminant fate and transport in soil and groundwater, developing technologies driven by electrochemical processes for water treatment and environmental restoration, and assessing their health impacts. He is the principal investigator and co-director of the Puerto Rico Testsite for Exploring Contamination Threats (PROTECT), an NIEHS Superfund Research Program Center. As the director of PROTECT, Alshawabkeh leads a multidisciplinary team that studies environmental and water contamination in Puerto Rico and its effects on preterm birth rate and other adverse pregnancy outcomes to develop prevention and remediation strategies. He is a Fulbright Scholar, a Fellow of the American Society of Civil Engineers (ASCE), a recipient of the National Science Foundation CAREER Award, and a recipient of the 2014 ASCE Thomas A. Middlebrooks Award. Alshawabkeh received his Ph.D. from Louisiana State University, M.S. from Jordan University of Science and Technology, and B.E. from Yarmouk University in Jordan.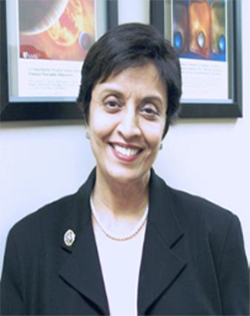 Veena Antony, M.D., The University of Alabama at Birmingham (vantony@uabmc.edu or 352-494-9343)
Veena Antony, M.D., is an Endowed Professor of Environmental Medicine in the Department of Medicine at the University of Alabama at Birmingham. She is the director of the University of Alabama at Birmingham (UAB) Superfund Research Program Center and the director of the Clinical Environmental and Occupational Medicine Program in the UAB division of Pulmonary, Allergy and Critical Care Medicine. Her research interests are in evaluating the mechanisms of lung injury and repair and in the development of 3D models of lung injury. She is interested in health disparities in vulnerable populations, particularly those related to exposure to toxins and heavy metals. She is an active participant in health research advocacy and health policy through the American Thoracic Society and other national organizations.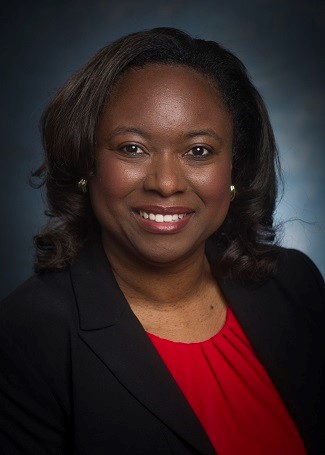 Monica Baskin, Ph.D., The University of Alabama at Birmingham (mbaskin@uabmc.edu or 205-540-0982)
Monica Baskin, Ph.D., is Professor in the Division of Preventive Medicine, Vice Chair for Culture and Diversity in the Department of Medicine at the University of Alabama at Birmingham (UAB), and Associate Director for Community Outreach and Engagement at the O'Neal Comprehensive Cancer Center. She is the director of the Community Engagement Core of the UAB Superfund Research Program Center. Her research interests are related to culturally-relevant behavioral interventions for: (1) cancer prevention and control, (2) obesity prevention and treatment, and (3) minority health and health disparities, community-based participatory research and the intersection of health and place.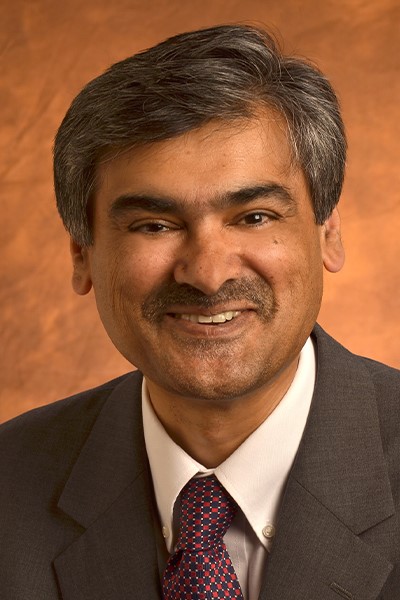 Uday Vaidya, Ph.D., The University of Tennessee at Knoxville (uvaidya@utk.edu or 205-410-2898)
Uday Vaidya, Ph.D., is the University of Tennessee at Knoxville/Oak Ridge National Laboratory Governor's Chair in Advanced Composites Manufacturing Professor, Mechanical, Aerospace and Biomedical Engineering (MABE). He has a joint appointment with Oak Ridge National Laboratory and serves as the Chief Technology Officer for IACMI-The Composites Institute (a Manufacturing USA institute with 160 members). He was a University of Alabama at Birmingham (UAB) Distinguished Professor and Department Chair, Materials Science and Engineering (and Director, Materials Processing and Applications Development Center. Vaidya is a project leader in the UAB Superfund Research Program Center and the recipient of supplemental grant funding for his project from the NIEHS. He is involved in comprehensive research and prototype development of advanced fiber reinforced plastics and composites. He is also actively developing new masks and face shields and other innovative protective tools for medical personnel and residents of a Superfund site.
Moderators: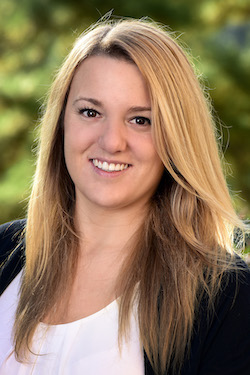 Brittany Trottier, Superfund Research Program, National Institute of Environmental Health Sciences (brittany.trottier@nih.gov)
Brittany Trottier received her Master's in Public Health from George Washington University and her BA in Chemistry from Adrian College. She is currently a Health Specialist with the Superfund Research Program (SRP) at the NIEHS. For the SRP, she is the lead for the CareerTrac system, oversees the community engagement cores, is co-lead for the NIEHS-WHO Coordinating Center (WHOCC) e-waste focus area, and supports the lead for the children's environmental health focus area for the NIEHS WHOCC.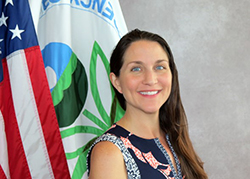 Jean Balent, U.S. EPA Technology Innovation and Field Services Division (balent.jean@epa.gov or 202-566-0832)
Ms Balent is on the staff of the EPA's Technology Innovation and Field Services Division where she has worked to collect and disseminate hazardous waste remediation and characterization information since 2003. Ms Balent manages the Clean Up Information Network website and actively supports online communication and collaboration resources available to EPA. She formerly worked with the US Army Corps of Engineers Environmental Engineering Division in the Buffalo District. Ms Balent was also a member of the SUNY-Buffalo Groundwater Research Group where she constructed and tested large scale models of groundwater flow. Ms Balent has also conducted research relating to the Great Lakes, environmental remediation, and brownfields re-development. She holds a Bachelor's degree in environmental engineering from SUNY-Buffalo and a Master's degree in Information Technology from AIU.
If you have a suggested topic or idea for a future CLU-IN internet seminar, please contact:
Jean Balent
Technology Integration and Information Branch
PH:
202-566-0832 |
Email:
balent.jean@epa.gov
Michael Adam
Technology Integration and Information Branch
PH:
202-566-0875 |
Email:
adam.michael@epa.gov