Military Munitions Support Services - The Application of Innovative Technologies to MMRP Projects
Sponsored by: U.S. Army Corps of Engineers
Archived: Thursday, June 14, 2018

View Archive
This session will include a series of presentations on the application of innovative technologies to Military Munitions Response Program (MMRP) projects including: Robotics for Vegetation Clearance, Rapid Chemical Destruction of Bulk and Residual Energetics and Smart Characterization — An HRSC Approach for Determining Preferential Pathways for Complex Sites.
Application of Drones to Munitions Projects (John England - Kemron Environmental Services):
Drones have been used in a variety of industries from commercial construction to professional photography for obtaining panoramic videos. However, the application of drone technology to M2S2 projects provides opportunities for both for increased safety and cost savings. KEMRON Environmental Services (KEMRON) has utilized drones to observe controlled detonations and blow-in operations from remote locations and to confirm personnel are outside safety arcs. During operational range clearance projects, conducting site visits at each range target is often not practical due to the distances between target and hazards on the range, and drones can be used to allow the Senior UXO Supervisor and UXO Safety Officer to inspect the target condition and evaluate MEC hazards in the area immediately surrounding the target prior to UXO crews arriving at a target in a cost-effective manner when cleared to operate on active ranges. Drones could be used during the bidding process to provide video of the target condition as well as the amount debris in the vicinity of each target to each bidder to reduce the uncertainty on the amount and type of surface debris. KEMRON has used drones on HTRW projects to conduct routine inspections in ¼ of the time required for personnel to access the entire site, and drones allow access for inspections in many hazardous environments. Several software packages have been recently developed to allow volume estimates to be generated from drone flights, and KEMRON has used this feature to estimate volumes of stockpiles for several clients. As the use of drones continue to increase on job sites, additional sensors can be added to drones to allow remote sensing in addition to remote observation.
Use of Drone Surveys to Evaluate Munitions Disposal Features (Toni Mehraban & Robert Windell - Parsons)
To determine the potential costs of feasible remedial alternatives for corrective action associated with buried conventional and chemical munition related wastes at the Tooele Army Depot in Utah, a small unmanned aerial system (SUAS) drone with a 16 megapixel (MP) visible light camera was used to collect over 20,000 aerial photographs at 410 individual disposal features (IDFs; including disposal pits, trenches, depressions, soil mounds, and craters) covering 1,816 acres. These photographs were combined using photogrammetry to create a high-resolution digital elevation model of the entire site which enabled calculation of very accurate cut and fill volumes for use when evaluating remedial alternatives in the corrective measures study stage of the project. In addition, the drone mitigated extensive safety planning and precautions required at the site resulting in cost savings over the use of traditional land based survey methods. The presentation will provide details on procedures, examples of output, estimated cost savings, and lessons learned.
Robotics for Vegetation Clearance (Ray Velazquez - ECC)
ECC used tele-operated robotics for vegetation clearance at the Fort Bragg Aerial Gunnery Range. This presentation will highlight the challenges and benefits of robotics in UXO environments.
Remote Controlled Vegetation Clearance (Chris ten Braak - Parsons)
At Jefferson Proving Ground, remote controlled vegetation clearance is proposed. The scope includes removal of vegetation, including the root balls, of invasive vegetation within road drainage ditches. Due to the likely presence of munitions near to the surface, a remote-controlled machine with undercarriage tracks will be used. The equipment will have a forestry head on the front for removal and mulching of vegetation up to 1.5" diameter. Behind the machine, ripping tines extending ~4" below ground surface, will be dragged along on a frame. The equipment can handle diagonal side slopes up to 60-degrees. Remote operation will allow the scope of work to be safely and efficiently completed.
Case Studies of Rapid Chemical Destruction of Bulk and Residual Energetics (Valentine Nzengung, Ph.D - MUNIREM):
MuniRem Environmental, LLC applies a chemical reduction product called MuniRem as a solution for instant neutralization of bulk recovered explosives and decontamination of explosives in different materials, including buildings and equipment. Upon activation in aqueous solution, the MuniRem reagent generates free radicals that react very rapidly to completely degrade explosives and chlorinated organic compounds (e.g., sulfur mustard) to non-hazardous end products. The rapid reactions shorten cleanup time and reduce remediation costs. The MuniRem solution is unique in its ability to also precipitate heavy metals as the insoluble metal sulfides. Our MuniRem solution is applied CONUS and OCONUS to support demilitarization, decontamination, soil and groundwater remediation projects.
Smart Characterization — An HRSC Approach for Determining Preferential Pathways for Complex Sites (Patrick Curry, PG, CPG - ARCADIS)
Smart Characterization provides a framework for integrating sequence stratigraphy and high-resolution site characterization methods to develop flux-based conceptual site models. The method includes a three-dimensional graphical analysis that defines contaminant transport pathways and plume maturity using a three compartment hydrofacies classification system (i.e. storage, slow advection and transport). The approach quantifies mass transport potential using a relative flux metric. Typically 90% of the mass transport at a given site occurs in less than 10% of the aquifer matrix. The three compartment model can also be applied to source areas where adaptive, high-frequency soil sampling are used to characterize mass distribution in all hydrofacies, including low-permeability storage zones, that can impact remedy performance. Conceptual site models based on mass transport allow for better informed and more focused remedies that reduce capital expenditure and long-term cost. These concepts were recently demonstrated through an Air Force Civil Engineering Center BAA project (BAA 967). The BAA field demonstration illustrates that even under difficult drilling and sampling conditions, the Smart Characterization approach can be used to evaluate mass distribution, mass transport, and assess overall risk and remedy for a site. The contaminants of concern were RDX and TNT break down products.
Agenda:
1:00 - 1:10

Welcome & Introduction
Jeff Brewer, EM CX; Jean Balent, EPA




1:10 - 1:40

Application of Drones to Munitions Projects
John England - Kemron Environmental Services




1:40 - 2:10

Use of Drone Surveys to Evaluate Munitions Disposal Features
Toni Mehraban & Robert Windell - Parsons




2:10 - 2:40

Robotics for Vegetation Clearances
Ray Velazquez - ECC




2:40 - 3:00

Break





3:00 - 3:30

Remote Controlled Vegetation Clearances
Chris ten Braak - Parsons




3:30 - 4:00

Case Studies of Rapid Chemical Destruction of Bulk and Residual Energetics
Valentine Nzengung, Ph.D - MUNIREM




4:00 - 4:30

Smart Characterization- An HRSC Approach for Determining Preferential Pathways for Complex Sites
Patrick Curry, PG, CPG - ARCADIS




4:30 - 5:00

Questions and Open Discussion
Jeff Brewer/All



Accessibility, Recording, and Content Disclaimer
Rehabilitation Act Notice for Reasonable Accommodation
It is EPA's policy to make reasonable accommodation to persons with disabilities wishing to participate in the agency's programs and activities, pursuant to the Rehabilitation Act of 1973, 29 U.S.C. 791. Any request for accommodation should be made to Jeffrey Brewer at 256-895-1504 or Jeffrey.S.Brewer@usace.army.mil, preferably one week or more in advance of the webinar, so that EPA will have sufficient time to process the request. EPA would welcome specific recommendations from requestors specifying the nature or type of accommodation needed. Please note that CLU-IN provides both alternate phone call-in options and closed captioning for all webinars, and requests for these specific accommodations are not necessary.
Webinar Recording
By participating in this CLU-IN webinar, you automatically agree to authorize recording of audio and visual content presented during this live event and consent to subsequent use of this recording in the public domain by the U.S. Environmental Protection Agency. This recording may include questions, comments and poll responses provided by you during the live event in addition to your name, voice, image or likeness. This recording will be made available after the conclusion of the live event as part of the CLU-IN webinar archives, and will remain available indefinitely. If you do not wish to consent to the recording, please do not join the live event, and contact Jean Balent at 202-566-0832 or balent.jean@epa.gov to discuss your concerns.
Content Disclaimer
This webinar is intended solely to provide information to the public. The views and opinions expressed as part of this webinar do not necessarily state or reflect those of the U.S. Environmental Protection Agency. It is not intended, nor can it be relied upon, to create any rights enforceable by any party in litigation with the United States, or to endorse the use of products or services provided by specific vendors. With respect to this webinar, neither the United States Government nor any of their employees, makes any warranty, express or implied, including the warranties of merchantability and fitness for a particular purpose, or assumes any legal liability or responsibility for the accuracy, completeness, or usefulness of any information, apparatus, product, or process disclosed, or represents that its use would not infringe privately owned rights.
Presenters:
John England, Kemron Environmental Services (jengland@kemron.com)

Toni Mehraban, Parsons (toni.mehraban@parsons.com or 801-553-3312)

Robert Windell, Parsons (robert.windell@parsons.com or 801-553-3344)

Ray Velazquez, ECC (RVelazquez@ecc.net)

Chris ten Braak, Parsons

Valentine Nzengung, Ph.D, MUNIREM (vnzengung@munirem.com or 706-316-3525)

Patrick Curry, PG, CPG, ARCADIS (Patrick Curry@arcadis.com or 810-225-1926)

Moderators: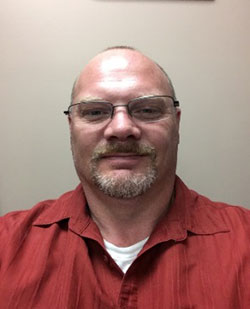 Jeff Brewer, U.S. Army Corps of Engineers, EM CX (Jeffrey.S.Brewer@usace.army.mil or 256-895-1504)
Mr. Brewer has worked in the Ordnance and Explosives field since 1992. In his current position as an OESS with the EM CX in Huntsville, AL, Mr. Brewer supports multiple agencies performing independent technical reviews for safety submissions, work plans and remedial response reports. He is also a member of the EMCX training team, providing instruction on ordnance and explosives subject matter for FUDS Program, Army Environmental Command, the Army National Guard, M2S2 Webinar Series as well as OSHA HAZWOPER refresher training for USACE. Before coming to the EM-CX, Mr. Brewer was an OESS for USACE Baltimore District form 2006 to 2014. In 2001 he started working for the 20th Chemical Command on Edgewood Arsenal, MD, as a UXO Technician until 2006. Mr. Brewer has also served as an Explosive Ordnance Disposal Technician in the US Marine Corps and US Air Force Reserves.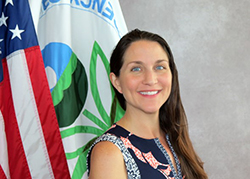 Jean Balent, U.S. EPA Technology Innovation and Field Services Division (balent.jean@epa.gov or 202-566-0832)
Ms Balent is on the staff of the EPA's Technology Innovation and Field Services Division where she has worked to collect and disseminate hazardous waste remediation and characterization information since 2003. Ms Balent manages the Clean Up Information Network website and actively supports online communication and collaboration resources available to EPA. She formerly worked with the US Army Corps of Engineers Environmental Engineering Division in the Buffalo District. Ms Balent was also a member of the SUNY-Buffalo Groundwater Research Group where she constructed and tested large scale models of groundwater flow. Ms Balent has also conducted research relating to the Great Lakes, environmental remediation, and brownfields re-development. She holds a Bachelor's degree in environmental engineering from SUNY-Buffalo and a Master's degree in Information Technology from AIU.
If you have a suggested topic or idea for a future CLU-IN internet seminar, please contact:
Jean Balent
Technology Integration and Information Branch
PH:
202-566-0832 |
Email:
balent.jean@epa.gov
Michael Adam
Technology Integration and Information Branch
PH:
202-566-0875 |
Email:
adam.michael@epa.gov