Military Munitions Support Services - Life of a CSM: Concept to Response Complete
Sponsored by: U.S. Army Corps of Engineers
Archived: Wednesday, May 25, 2022

View Archive
The Conceptual Site Model (CSM) serves as a planning instrument, a modeling and data interpretation aid, and a tool for the project delivery team (PDT) to communicate and describe the current state of knowledge and assumptions about potential munitions and explosives of concern (MEC) and MC risks at the site; actual, potentially complete, or incomplete exposure pathways; current and reasonable proposed use of property; and potential receptors. In three MMRP CSM project studies, we will explore how the CSM evolved as work progressed and data gaps were filled, and address lessons learned. The project studies will convey the importance of the systematic planning process, that ensured the CSM development and refinement through a collaborative effort between the PDT, regulators and major stakeholders.
Agenda:
1:00 - 1:10

Welcome and present speakers




1:10 - 1:40

A Case Study of Bostwick Bomb Target and Putnam Bombing Range Remedial Investigation Preliminary CSM to Refinement
presented by Mr. Richard Perry, PG, PMP

(20 minutes for presentation and 10 minutes for Q&A)



1:40 - 2:20

A Case Study of Redstone Arsenal MSFC-003 Development & Refinement of the CSM
presented by Dr. Heather McDonald, PE

(30 minutes for presentation and 10 minutes for Q&A)



2:20 - 3:00

Questioning the CSM - A Case Study of Oahu Island Targets FUDS Property - Target Islands and Surrounding Waters MRS
presented by Julie Ange, PE

(30 minutes for presentation and 10 minutes for Q&A)

Accessibility, Recording, and Content Disclaimer
Rehabilitation Act Notice for Reasonable Accommodation
It is EPA's policy to make reasonable accommodation to persons with disabilities wishing to participate in the agency's programs and activities, pursuant to the Rehabilitation Act of 1973, 29 U.S.C. 791. Any request for accommodation should be made to Jeffrey Brewer at 256-895-1504 or Jeffrey.S.Brewer@usace.army.mil, preferably one week or more in advance of the webinar, so that EPA will have sufficient time to process the request. EPA would welcome specific recommendations from requestors specifying the nature or type of accommodation needed. Please note that CLU-IN provides both alternate phone call-in options and closed captioning for all webinars, and requests for these specific accommodations are not necessary.
Webinar Recording
By participating in this CLU-IN webinar, you automatically agree to authorize recording of audio and visual content presented during this live event and consent to subsequent use of this recording in the public domain by the U.S. Environmental Protection Agency. This recording may include questions, comments and poll responses provided by you during the live event in addition to your name, voice, image or likeness. This recording will be made available after the conclusion of the live event as part of the CLU-IN webinar archives, and will remain available indefinitely. If you do not wish to consent to the recording, please do not join the live event, and contact Jean Balent at 202-566-0832 or balent.jean@epa.gov to discuss your concerns.
Content Disclaimer
This webinar is intended solely to provide information to the public. The views and opinions expressed as part of this webinar do not necessarily state or reflect those of the U.S. Environmental Protection Agency. It is not intended, nor can it be relied upon, to create any rights enforceable by any party in litigation with the United States, or to endorse the use of products or services provided by specific vendors. With respect to this webinar, neither the United States Government nor any of their employees, makes any warranty, express or implied, including the warranties of merchantability and fitness for a particular purpose, or assumes any legal liability or responsibility for the accuracy, completeness, or usefulness of any information, apparatus, product, or process disclosed, or represents that its use would not infringe privately owned rights.
Presenters:
Richard Perry, PG, PMP

Dr. Heather McDonald, PE

Julie Ange, PE

Moderators: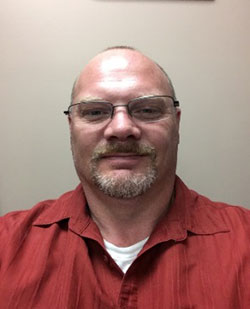 Jeff Brewer, U.S. Army Corps of Engineers, EM CX (Jeffrey.S.Brewer@usace.army.mil or 256-895-1504)
Mr. Brewer has worked in the Ordnance and Explosives field since 1992. In his current position as an OESS with the EM CX in Huntsville, AL, Mr. Brewer supports multiple agencies performing independent technical reviews for safety submissions, work plans and remedial response reports. He is also a member of the EMCX training team, providing instruction on ordnance and explosives subject matter for FUDS Program, Army Environmental Command, the Army National Guard, M2S2 Webinar Series as well as OSHA HAZWOPER refresher training for USACE. Before coming to the EM-CX, Mr. Brewer was an OESS for USACE Baltimore District form 2006 to 2014. In 2001 he started working for the 20th Chemical Command on Edgewood Arsenal, MD, as a UXO Technician until 2006. Mr. Brewer has also served as an Explosive Ordnance Disposal Technician in the US Marine Corps and US Air Force Reserves.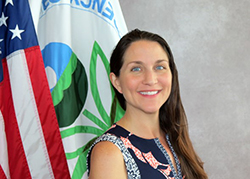 Jean Balent, U.S. EPA Technology Innovation and Field Services Division (balent.jean@epa.gov or 202-566-0832)
Ms Balent is on the staff of the EPA's Technology Innovation and Field Services Division where she has worked to collect and disseminate hazardous waste remediation and characterization information since 2003. Ms Balent manages the Clean Up Information Network website and actively supports online communication and collaboration resources available to EPA. She formerly worked with the US Army Corps of Engineers Environmental Engineering Division in the Buffalo District. Ms Balent was also a member of the SUNY-Buffalo Groundwater Research Group where she constructed and tested large scale models of groundwater flow. Ms Balent has also conducted research relating to the Great Lakes, environmental remediation, and brownfields re-development. She holds a Bachelor's degree in environmental engineering from SUNY-Buffalo and a Master's degree in Information Technology from AIU.
Webinar Slides and References:
Additional Resources:
These materials will be available by Wednesday, May 25, 2022
If you have a suggested topic or idea for a future CLU-IN internet seminar, please contact:
Jean Balent
Technology Integration and Information Branch
PH:
202-566-0832 |
Email:
balent.jean@epa.gov
Michael Adam
Technology Integration and Information Branch
PH:
202-566-0875 |
Email:
adam.michael@epa.gov