FRTR Presents...Heavy Metals-Mining Site Characterization and Treatment Session 2
Sponsored by: Federal Remediation Technologies Roundtable (FRTR)
Archived: Wednesday, July 26, 2017

View Archive
This webinar will focus on different techniques that can be implemented for site characterization and bioremediation. Aqueous Geochemical Modeling can be used to evaluate the cost effectiveness and feasibility of treatment strategies for metal-laden discharges from coal and metal mines. Best practices for monitoring and modeling Anaerobic biochemical reactors (BCR) will be described as it relates to bioremediation of mining sites.
Aqueous Geochemical Modeling to Evaluate Metal-Laden Discharges from Coal Mines
Charles A. Cravotta III Ph.D, Research Hydrologist U.S. Geological Survey, Pennsylvania Water Science Center

User-friendly aqueous geochemical tools have been developed with PHREEQC that combine rate models for gas exchange, limestone dissolution, and iron oxidation plus reactions with chemical neutralizing or oxidizing agents to simulate changes in water quality during treatment of net-acidic or net-alkaline iron-laden effluent. The limestone kinetics tool utilizes an established rate model for calcite dissolution and precipitation; the rate expression considers solution chemistry, mainly pH and partial pressure of CO2, plus the surface area and purity of limestone particles. The iron-oxidation kinetics tool utilizes established rate models for the oxidation of aqueous Fe(II), which depends on dissolved O2 and pH [3, 4, 5]. The Fe(II) oxidation rate combines abiotic homogeneous and heterogeneous rate laws, which indicate a positive relation with pH from 5 to 8, plus a generalized microbial oxidation rate, which indicates a negative relation with pH from 5 to 2.8. A first-order rate law describes O2 ingassing and CO2 outgassing as the dissolved gases approach atmospheric equilibrium. Sequential treatment steps that have different detention time, aeration rate, limestone quantity, Fe(III) solids, and temperature can be simulated. A user interface facilitates input of initial water chemistry and adjustment of kinetic variables. Graphical and tabular output indicates the changes in pH and solute concentrations in treated effluent as a function of detention time, plus the cumulative quantity of precipitated solids. By adjusting kinetic variables or chemical dosing, various passive and/or active treatment strategies can be identified that achieve the same desired effluent quality. Cost analysis software such as AMDTreat can then be used to evaluate the cost effectiveness and feasibility for installation and operation of those equally effective treatments.
Anaerobic Biochemical Reactor (BCR) Treatment of Mining-Influenced Water (MIW)—Evaluating Reduction in Concentrations of Metals and Aquatic Toxicity
Barbara Butler Ph.D, EPA

A BCR is a type of passive treatment technology that is applicable for treating MIW under varied water quality and site-specific conditions. BCR treatment is effective in removing significant amounts (often > 95%) of many metals from MIW, but sometimes the treated water still may be acutely and/or chronically toxic to aquatic organisms. Aquatic toxicity testing can determine if toxicity is present and, if so, further tests can aid in identifying the particular toxicant. Combining chemical and biological monitoring can lead to better treatment system designs to achieve the goal of minimizing environmental and human health impacts.
Accessibility, Recording, and Content Disclaimer
Rehabilitation Act Notice for Reasonable Accommodation
It is EPA's policy to make reasonable accommodation to persons with disabilities wishing to participate in the agency's programs and activities, pursuant to the Rehabilitation Act of 1973, 29 U.S.C. 791. Any request for accommodation should be made to Rosalind Ramsey at 703-603-8801 or Ramsey.rosalind@epa.gov, preferably one week or more in advance of the webinar, so that EPA will have sufficient time to process the request. EPA would welcome specific recommendations from requestors specifying the nature or type of accommodation needed. Please note that CLU-IN provides both alternate phone call-in options and closed captioning for all webinars, and requests for these specific accommodations are not necessary.
Webinar Recording
By participating in this CLU-IN webinar, you automatically agree to authorize recording of audio and visual content presented during this live event and consent to subsequent use of this recording in the public domain by the U.S. Environmental Protection Agency. This recording may include questions, comments and poll responses provided by you during the live event in addition to your name, voice, image or likeness. This recording will be made available after the conclusion of the live event as part of the CLU-IN webinar archives, and will remain available indefinitely. If you do not wish to consent to the recording, please do not join the live event, and contact Jean Balent at 202-566-0832 or balent.jean@epa.gov to discuss your concerns.
Content Disclaimer
This webinar is intended solely to provide information to the public. The views and opinions expressed as part of this webinar do not necessarily state or reflect those of the U.S. Environmental Protection Agency. It is not intended, nor can it be relied upon, to create any rights enforceable by any party in litigation with the United States, or to endorse the use of products or services provided by specific vendors. With respect to this webinar, neither the United States Government nor any of their employees, makes any warranty, express or implied, including the warranties of merchantability and fitness for a particular purpose, or assumes any legal liability or responsibility for the accuracy, completeness, or usefulness of any information, apparatus, product, or process disclosed, or represents that its use would not infringe privately owned rights.
Presenters: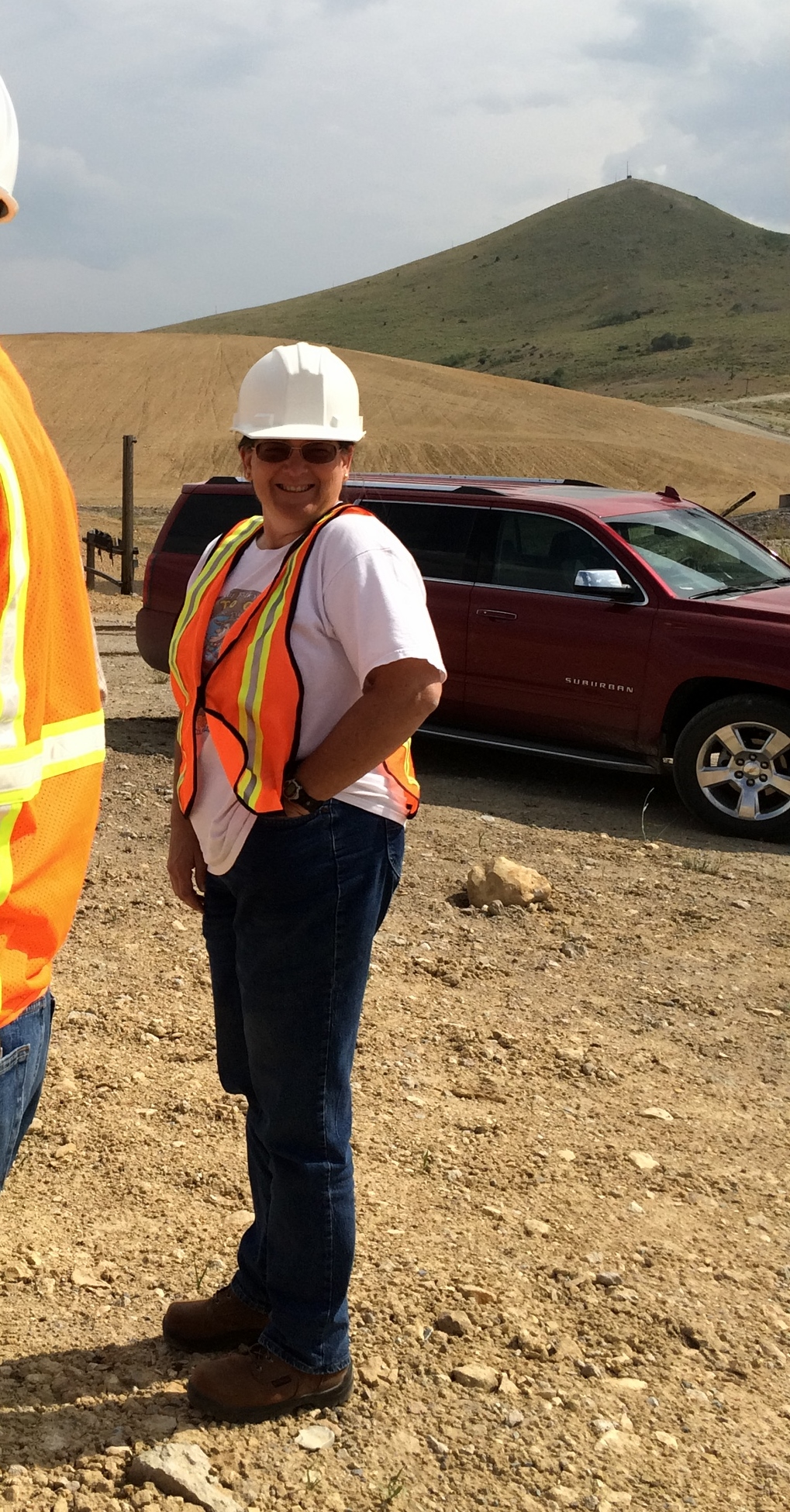 Barbara Butler, Ph.D., U.S. EPA Office of Research and Development's Center for Environmental Solutions and Emergency Response (Butler.barbara@Epa.gov or 513-569-7468)
Dr. Barbara Butler is a Research Environmental Engineer in the Land Remediation Technology Division of the EPA's Office of Research and Development's Center for Environmental Solutions and Emergency Response. Barb's research focuses on understanding the fate, transport, and ecotoxicology of inorganics in surface water, groundwater and sediments in mining-influenced watersheds through field, laboratory, and modeling, and using that understanding for evaluation and design of remedial technologies, with a particular interest in passive treatment systems. She also provides technical assistance to multiple EPA Regions on both coal and hardrock mining issues, included reviewing proposed mitigation and treatment approaches and evaluating technology capabilities to determine suitability for implementation based on site-specific requirements. Barb obtained her Ph.D. and M.S. in Environmental Science & Engineering from the Colorado School of Mines and a B.S. in Chemistry from the University of Colorado.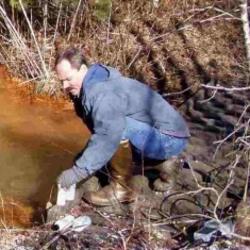 Charles A. Cravotta III, Ph.D., U.S. Geological Survey, Pennsylvania Water Science Center (cravotta@usgs.gov or 717-730-6963)
Dr. Charles "Chuck" Cravotta is a research hydrologist at USGS. He received his B.A. in environmental sciences from the University of Virginia and his M.S. and Ph.D. in geochemistry and mineralogy from Pennsylvania State University. His projects at the USGS Pennsylvania Water Science Center focus on geochemical and hydrological processes that control water quality, particularly the sources, transport, and attenuation of metals and nutrients in watersheds and aquifers affected by mining.
Bill Lodder, U.S. Department of the Interior (william_lodder@ios.doi.gov or 202-208-6128)

Moderators: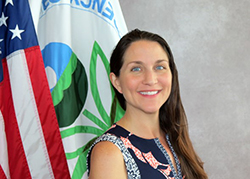 Jean Balent, U.S. EPA Technology Innovation and Field Services Division (balent.jean@epa.gov or 202-566-0832)
Ms Balent is on the staff of the EPA's Technology Innovation and Field Services Division where she has worked to collect and disseminate hazardous waste remediation and characterization information since 2003. Ms Balent manages the Clean Up Information Network website and actively supports online communication and collaboration resources available to EPA. She formerly worked with the US Army Corps of Engineers Environmental Engineering Division in the Buffalo District. Ms Balent was also a member of the SUNY-Buffalo Groundwater Research Group where she constructed and tested large scale models of groundwater flow. Ms Balent has also conducted research relating to the Great Lakes, environmental remediation, and brownfields re-development. She holds a Bachelor's degree in environmental engineering from SUNY-Buffalo and a Master's degree in Information Technology from AIU.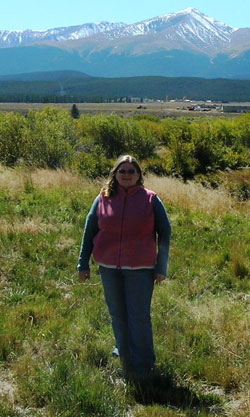 Michele Mahoney, U.S. EPA Technology Innovation and Field Services Division (mahoney.michele@epa.gov or 703-603-9057)
Michele Mahoney is a Soil Scientist working on issues related to remediation and reuse of contaminated sites within EPA's Superfund program. In order to support practitioners, she researches and reports on knowledge related to treatment technologies for mining sites, use of soil amendments for remediation and redevelopment/reuse, ecological revitalization, ecosystem services, phytotechnologies, and urban gardening. Michele develops and delivers training for the world-renown EPA Clean-Up Information Network (www.cluin.org), particularly a Mining Webinar Series, and topics related to Superfund Redevelopment, Ecological Revitalization, Ecosystem Services, and Phytotechnologies. She also creates and manages content development for the EcoTools and Mining pages on CLU-IN.org.

Michele has worked with EPA for over 20 years. Prior to her current responsibilities, Michele served the Agency as the lead for food waste composting issues and as an environmental fate and ecological risk assessor for pesticide registration. Michele also has experience as a Contractor for EPA and a Laboratory and Field Researcher.

Michele earned a M.S. in Soil Science from the Washington State University, and a B.S. in Agronomy & Environmental Science from Delaware Valley University.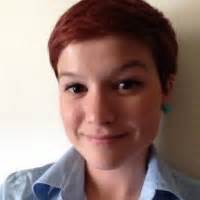 Rosalind Ramsey, U.S. EPA Technology Innovation and Field Services Division (Ramsey.rosalind@epa.gov or 703-603-8801)

Webinar Slides and References:
Additional Resources:
These materials will be available by Wednesday, July 26, 2017
If you have a suggested topic or idea for a future CLU-IN internet seminar, please contact:
Jean Balent
Technology Integration and Information Branch
PH:
202-566-0832 |
Email:
balent.jean@epa.gov
Michael Adam
Technology Integration and Information Branch
PH:
202-566-0875 |
Email:
adam.michael@epa.gov