Superfund Research Program Progress in Research Webinar Part 2: Legacy and Emerging Contaminants (PAHs, PCBs, PFAS)
Sponsored by: NIEHS Superfund Research Program
Archived: Wednesday, October 28, 2020

View Archive
The NIEHS Superfund Research Program (SRP) Progress in Research webinar series highlights promising research from SRP Centers awarded grants in 2020. In this session, awardees from University of Kentucky, Oregon State University, and Baylor College of Medicine will describe their research projects, accomplishments, and next steps.

The University of Kentucky SRP Center, "Nutrition and Superfund Chemical Toxicity," explores human health challenges arising from exposure to halogenated organic substances such as polychlorinated biphenyls (PCBs), trichloroethylene, tetrachloroethene, and per- and polyfluoralkyl substances (PFAS). They conduct research on lifestyle changes such as nutrition and exercise and the relationship with pollutant exposure and disease risk. Center scientists also study remediation systems and engineering solutions for toxicant removal. The goal is to develop prevention strategies for diseases associated with chlorinated organic contaminants through a combination of enhanced remediation and healthy lifestyle components.

The Oregon State University SRP Center, "PAHs: New Technologies and Emerging Health Risks," investigates polycyclic aromatic hydrocarbon (PAHs) mixtures before and after remediation. Center scientists work to track PAH movement through the environment, measure PAH exposure in individuals located near contaminated sites, predict the products of PAH transformation during remediation, determine the toxicity of complex PAH mixtures, and link PAH exposure to health outcomes.

The Baylor College of Medicine SRP Center, "PAHs: Ultrasensitive Detection, Early-Life Exposures - Clinical Outcomes (Preterm Births, Chronic Lung Disease, and Neurocognitive Deficits), Prevention and Remediation," works in Harris County, Texas to explore maternal exposure to PAHs and the increased risk of preterm birth. They are investigating the molecular mechanisms behind the increased preterm birth risk after maternal exposure to PAH mixtures. Center scientists are also working to develop methods for detecting PAH-based compounds in air, water, and soil, remediation technologies to treat contaminated sediment, and strategies to prevent and reduce the health burden associated with PAH exposure.
Accessibility, Recording, and Content Disclaimer
Rehabilitation Act Notice for Reasonable Accommodation
It is EPA's policy to make reasonable accommodation to persons with disabilities wishing to participate in the agency's programs and activities, pursuant to the Rehabilitation Act of 1973, 29 U.S.C. 791. Any request for accommodation should be made to Kerri Voelker at 919-794-4710 or kerri.voelker@nih.gov, preferably one week or more in advance of the webinar, so that EPA will have sufficient time to process the request. EPA would welcome specific recommendations from requestors specifying the nature or type of accommodation needed. Please note that CLU-IN provides both alternate phone call-in options and closed captioning for all webinars, and requests for these specific accommodations are not necessary.
Webinar Recording
By participating in this CLU-IN webinar, you automatically agree to authorize recording of audio and visual content presented during this live event and consent to subsequent use of this recording in the public domain by the U.S. Environmental Protection Agency. This recording may include questions, comments and poll responses provided by you during the live event in addition to your name, voice, image or likeness. This recording will be made available after the conclusion of the live event as part of the CLU-IN webinar archives, and will remain available indefinitely. If you do not wish to consent to the recording, please do not join the live event, and contact Jean Balent at 202-566-0832 or balent.jean@epa.gov to discuss your concerns.
Content Disclaimer
This webinar is intended solely to provide information to the public. The views and opinions expressed as part of this webinar do not necessarily state or reflect those of the U.S. Environmental Protection Agency. It is not intended, nor can it be relied upon, to create any rights enforceable by any party in litigation with the United States, or to endorse the use of products or services provided by specific vendors. With respect to this webinar, neither the United States Government nor any of their employees, makes any warranty, express or implied, including the warranties of merchantability and fitness for a particular purpose, or assumes any legal liability or responsibility for the accuracy, completeness, or usefulness of any information, apparatus, product, or process disclosed, or represents that its use would not infringe privately owned rights.
Presenters: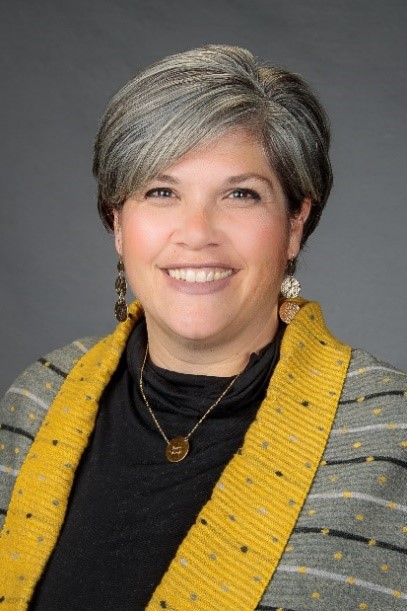 Kelly G. Pennell, Ph.D., University of Kentucky (kellypennell@uky.edu or 859-218-2540)
Kelly G. Pennell, Ph.D., is the director of the University of Kentucky Superfund Research Program (SRP) Center, and leader of Fate and Transport of Contaminants in Aging Piping Systems Project as well as the Data Management and Analysis Core. In 2005, she earned her Ph.D. from Purdue University in civil (environmental) engineering and was a post-doctoral researcher within Brown University's SRP Center from 2005-2010. In 2010, Pennell accepted her first tenure-track faculty position at the University of Massachusetts-Dartmouth as an Assistant Professor of Civil Engineering. In 2013, she joined the University of Kentucky as an Assistant Professor of Civil Engineering and was promoted and tenured to Associate Professor of Civil Engineering in 2016. In 2015, she received a National Science Foundation (NSF) CAREER award, which is NSF's most prestigious awards in support of faculty who have the potential to serve as academic role models in research and education. Pennell's research emphasizes knowledge brokering and field studies to investigate transport of halogenated organic compounds. She has experience conducting site characterization activities at Superfund sites and developing computational tools to investigate environmental transport processes. She strives to interweave knowledge from a range of disciplines to make new discoveries that address complex environmental health burdens.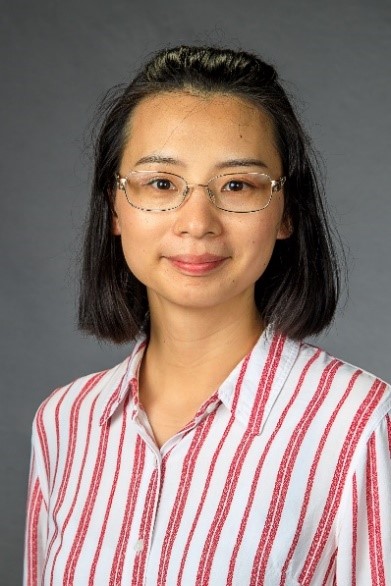 Pan Deng, Ph.D., University of Kentucky (pde233@uky.edu or 859-218-1376)
Pan Deng, Ph.D., is an assistant professor in the Department of Pharmaceutical Sciences and a co-investigator of University of Kentucky Superfund Research Program (UK SRP) Center project, Superfund Chemicals, Nutrition, and Multi-Organ Cardiovascular Risk, with project leader Bernhard Hennig. She earned her Ph.D. in pharmaceutical analysis from the Shanghai Institute of Materia Medica in Shanghai, China, and after completing postdoctoral work in the UK Resource Center for Stable Isotope-Resolved Metabolomics (RCSIRM), she joined the Hennig lab as a postdoc before accepting a faculty position in the College of Pharmacy. As a scientist trained in pharmaceutical analyses, she has expertise in the metabolism of cardiovascular drugs (amiodarone and 3-n-butylphthalide), which revealed several novel metabolites that contribute to drug efficacy and toxicity. These projects not only solidified her interest in cardiovascular disease, but also introduced her to lipidomics and metabolomics as systems biology approaches to studying disease mechanisms. Her postdoctoral research provided a unique skillset to study de novo synthesis of lipids and metabolite homeostasis in cell and animal disease models. Deng applies these skills in UK SRP Center to investigate metabolism disturbances induced by chemical pollutants and underlying cardiovascular disease risks.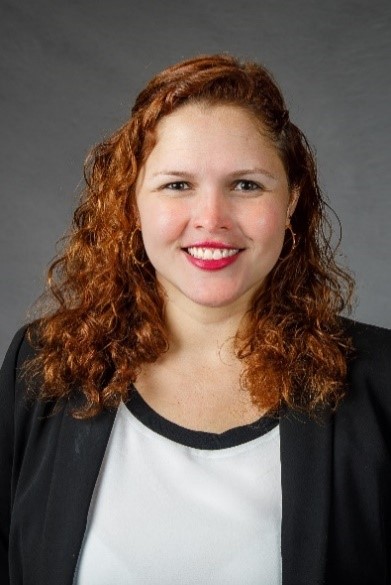 Angela Gutiérrez, Ph.D., University of Kentucky (amgu232@g.uky.edu)
Angela Gutiérrez, Ph.D., is a postdoctoral scholar within the University of Kentucky Superfund Research Program (UK SRP) Center under the mentorship of J. Zach Hilt, Ph.D. She is also the UK SRP Center Liaison, and interconnects various activities of the Administration core, Data Management and Analysis Core, the Research Experience Trainee Coordination Core. She is also involved in diversity initiatives within Center and the University of Kentucky Office of the Vice President for Research. She joined UK SRP Center in 2013 and completed her Ph.D. in chemical engineering at UK in 2019. In 2017, she was awarded the NIEHS SRP Karen Wetterhahn Award. Gutiérrez has over six years of experience developing polymeric materials for their application in water remediation, specifically the removal of persistent and harmful organic compounds from the environment. As a doctoral student, she focused on the development of polymer films, microparticles and nanoparticles based on a variety of polymers, including poly(ethylene glycol), styrene, Nisopropylacrylamide (NIPAAm), vinylpyridine, and novel functional monomers and crosslinkers (e.g., curcumin multiacrylate, quercetin multiacrylate) to capture target specific organic pollutants found in contaminated water sources.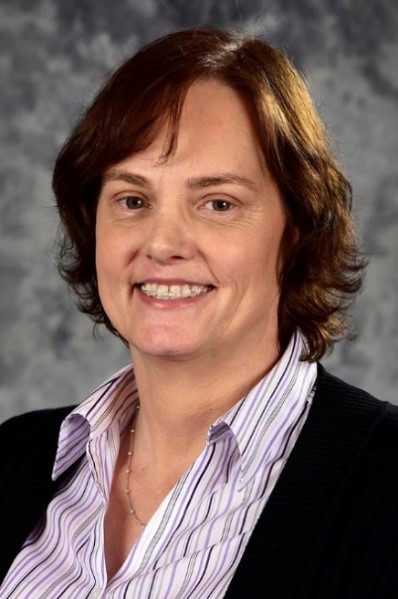 Robyn Tanguay, Ph.D., Oregon State University (Robyn.Tanguay@oregonstate.edu or 541-737-6514)
Robyn Tanguay, Ph.D., is a distinguished professor in the Department of Environmental and Molecular Toxicology, the director of the Oregon State University (OSU) Superfund Research Program, director of the Sinnhuber Aquatic Research Laboratory, and director of the OSU Environmental Health Sciences Center. She received her B.A. in biology from California State University-San Bernardino in 1988, her Ph.D. in biochemistry from the University of California-Riverside in 1995, and completed her postdoctoral training in developmental toxicology at the University of Wisconsin-Madison from 1996-1999. She serves on a number of academic, commercial, and federal advisory boards and is on the editorial board for several scientific journals. Over the past several years, she has pioneered the use of zebrafish as a systems toxicology model and recently developed automated high throughput instrumentation and workflow to accelerate discoveries in zebrafish. A major focus of her research is on identifying chemicals and mixtures that produce neurotoxicity. Phenotypic anchoring coupled with the inherent molecular and genetic advantages of zebrafish are used to define the mechanisms by which chemicals, drugs, and nanoparticles interact with and adversely affect vertebrate development and function.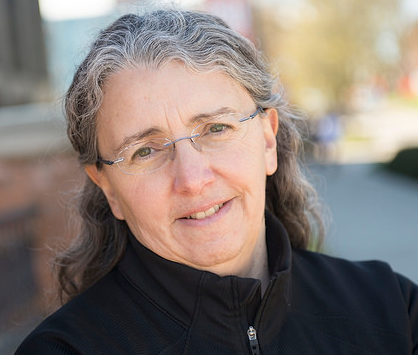 Kim Anderson, Ph.D., Oregon State University (kim.anderson@oregonstate.edu or 541-737-8501)
Kim Anderson, Ph.D., is a professor and head of the Department of Environmental and Molecular Toxicology at Oregon State University (OSU). She directs the Food Safety and Environmental Stewardship Program at OSU. She is the 2016 OSU Alumni Distinguished Professor and the recipient of the OSU 2017 Innovator of the Year award. Anderson has more than 100 peer reviewed articles and holds five patents. She was a member the Gulf Research Program Advisory Council for the National Academies of Science and has served on the board of directors for both the North America and World Council for the Society of Environmental Toxicology and Chemistry. Anderson is a project and core leader in the NIEHS Superfund Research Program at Oregon State University. She has over 30 years of experience building analytical capacity in the U.S. and Africa. Anderson studies the movement of chemicals between interfaces, including between environmental compartments and the environment and organisms. She has been developing passive samplers since 1999, and in 2008 developed the personal silicone wristband sampler technology to measure an individual's chemical exposure. Anderson is interested in developing systematic personal chemical exposure surveys of an individual's chemical exposures to better understand connections between chemical exposures and health outcomes. She is also a founding member of MyExposome, Inc., an early stage start-up company focusing on innovative technologies for monitoring individual environmental exposure with passive monitoring devices.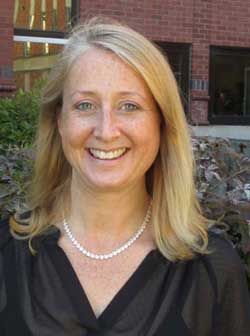 Susan Tilton, Ph.D., Oregon State University (susan.tilton@oregonstate.edu or 541-737-1740)
Susan C. Tilton, Ph.D., is an associate professor and director for Academic Programs in the Department of Environmental and Molecular Toxicology at Oregon State University (OSU). Her research is focused on using molecular and computational tools to understand and predict toxicity of chemical contaminants. Her current research program applies advanced cell culture techniques and organotypic models to explore mechanisms of toxicity and disease in human systems. These studies have allowed her laboratory to successfully link chemical exposures to toxicity for improved translation and risk assessment. She received her B.S. in biology from Duke University, Ph.D. in toxicology from OSU, and completed her postdoctoral training at Fred Hutchinson Cancer Research Center.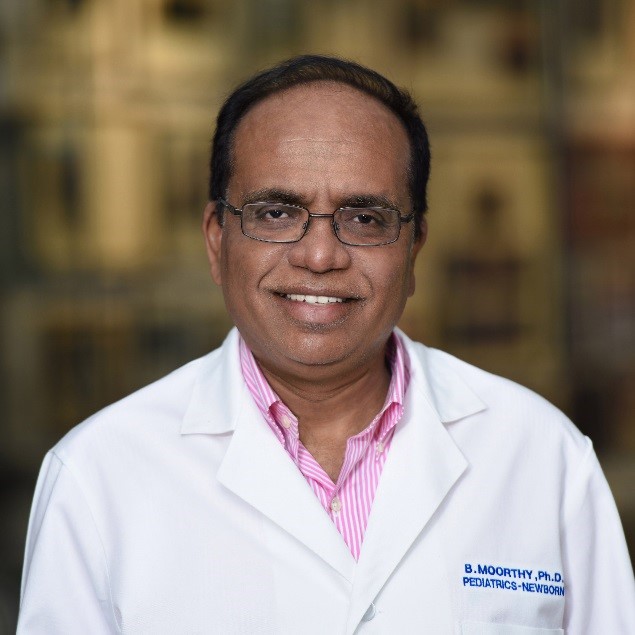 Bhagavatula Moorthy, Ph.D., Baylor College of Medicine (bmoorthy@bcm.edu or 832-824-3266)
Bhagavatula Moorthy, Ph.D., is a tenured professor and director of Neonatology Research Laboratories at the Baylor College of Medicine (BCM). He received his Ph.D. in bioorganic chemistry from Indian Institute of Science in 1988 and completed his biochemistry postdoctoral fellowship at Medical College of Wisconsin (1988-1989). In 1990, he joined the BCM Pharmacology Department, and continued his research in molecular toxicology specifically, on the role of cytochrome P4501A and 1B1 enzymes in metabolism of polycyclic aromatic hydrocarbons, chemical carcinogenesis, and atherogenesis as well as DNA adduct formation by exogenous and endogenous chemicals. In 1995, he moved to the Section of Neonatology within the Department of Pediatrics at BCM, where in addition to continuing the above-mentioned research, he initiated studies on oxidative stress and on mechanisms of hyperoxic lung injury, in relation to bronchopulmonary dysplasia and acute respiratory distress syndrome. He is also studying the effect of maternal polycyclic aromatic hydrocarbon exposure on neonatal lung injury, and the role of the gut and airway microbiome in lung injury. He was a chartered member of the XNDA study section from 2005 -2009. In addition, he has served on numerous NIH Special Emphasis Panels (1999-2020), NIH Fellowship F10(20) Study Section, NIEHS Superfund Research Program grants (2005-2014), NIEHS Children's Center Grants (2009), and NIEHS training grants (2010). He has authored over 115 publications and 350 abstracts. Moorthy has received many awards including the 2012 AstraZeneca Travel lectureship award from the Society of Toxicology, outstanding research teacher award from the BCM Department of Pediatrics in 2007 and 2017, and the Senior Toxicology Award from the Association of Scientists of Indian Origin in 2018. He is the principal investigator and program director of the BCM-Rice Superfund Research Program Center.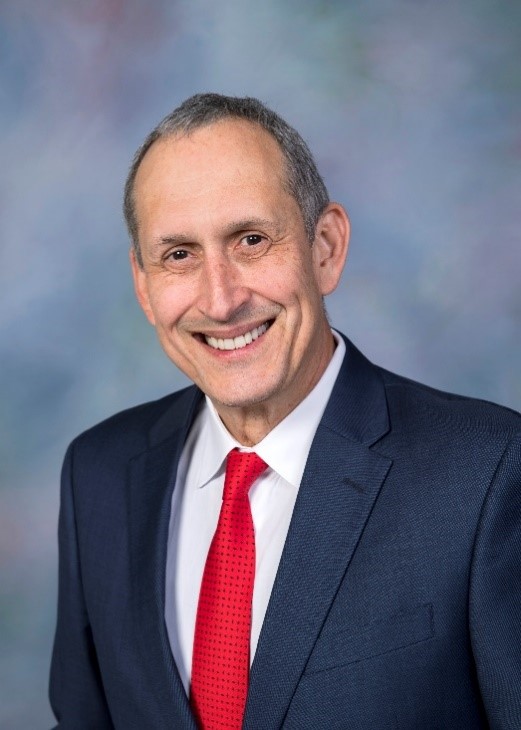 Pedro J.J. Alvarez, Ph.D., Department of Chemistry, Rice University (alvarez@rice.edu or 713-348-5903)
Pedro J.J. Alvarez, Ph.D., is the George R. Brown Professor of Civil and Environmental Engineering at Rice University, where he also serves as founding director of the National Science Foundation (NSF) Engineering Research Center on Nanotechnology-Enabled Water Treatment. His research interests include environmental implications and applications of nanotechnology, bioremediation, fate and transport of toxic chemicals, water footprint of biofuels, water treatment and reuse, and antibiotic resistance control. Alvarez received the B. Eng. Degree in civil engineering from McGill University and M.S. and Ph.D. degrees in environmental engineering from the University of Michigan. He is the 2012 Clarke Prize laureate and also won the 2014 American Academy of Environmental Engineers and Scientists (AAEES) Grand Prize for Excellence in Environmental Engineering and Science. Past honors include President of Association of Environmental Engineering and Science Professors (AEESP), the Perry McCarty AEESP Founders' Award for Outstanding Contributions to Environmental Engineering Education and Practice, the AEESP Frontiers in Research Award, the Water Environment Federation McKee Medal for Groundwater Protection, the Strategic Environmental Research and Development Program Cleanup Project of the Year award, the Brown and Caldwell Lifetime Achievement Award for site remediation, the American Society of Civil Engineering Freese Award, and various best paper awards with his students. Alvarez has served on the advisory committee of the NSF Engineering Directorate and on the scientific advisory board of the U.S. Environmental Protection Agency. He is currently an associate editor of Environmental Science and Technology. He was elected to the National Academy of Engineering for pedagogical and practical contributions to bioremediation and environmental nanotechnology. He is leader for the Pyrolytic Conversion of PAHs in Contaminated Sediments into Char to Eliminate Toxicity and Enhance Soil Fertility project of the Baylor College of Medicine-Rice SRP Center.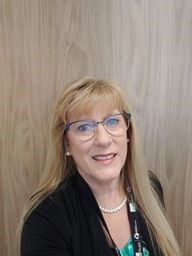 Sharon A. Croisant, Ph.D., M.S., The University of Texas Medical Branch (spetrone@utmb.edu or 409-772-9133)
Sharon A. Croisant, Ph.D., M.S., a tenured professor in the University of Texas Medical Branch's Department of Preventive Medicine and Population Health, has more than 20 years of experience leading community-engaged research and outreach. She has participated in multiple projects to elucidate the causes and mechanisms of asthma exacerbations related to air pollution, and has established long-standing, collaborative relationships with community stakeholders with a vested interest in using research findings to direct community-based intervention and outreach activities. Community-based research is an important focus of her work, primarily in response to emergent environmental health issues experienced by Gulf Coast communities, including natural and manmade disasters. She previously served on the National Academies of Sciences, Engineering, and Medicine's Standing Committee on Medical and Public Health Research during Large-Scale Emergency Events. She serves as director of the Community Engagement Core for the Baylor-Rice Superfund Research Program Center, which was recently funded by NIEHS.
Moderators:
Sara Amolegbe, Health Specialist, Superfund Research Program, National Institute of Environmental Health Sciences (sara.amolegbe@nih.gov or 984-287-4934)
Sara Amolegbe, M.S.P.H., is a health specialist with the Superfund Research Program (SRP) in the Hazardous Substances Research Branch in the NIEHS Division of Extramural Research and Training. She came to NIEHS in August 2020 with 8 years of experience in environmental health communications as well as training and experience in environmental health research and project management. She has a Bachelor of Science in environmental health and a Master of Science in Public Health in environmental sciences and engineering from the University of North Carolina at Chapel Hill.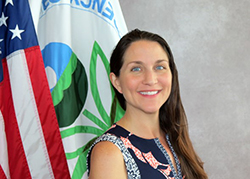 Jean Balent, U.S. EPA Technology Innovation and Field Services Division (balent.jean@epa.gov or 202-566-0832)
Ms Balent is on the staff of the EPA's Technology Innovation and Field Services Division where she has worked to collect and disseminate hazardous waste remediation and characterization information since 2003. Ms Balent manages the Clean Up Information Network website and actively supports online communication and collaboration resources available to EPA. She formerly worked with the US Army Corps of Engineers Environmental Engineering Division in the Buffalo District. Ms Balent was also a member of the SUNY-Buffalo Groundwater Research Group where she constructed and tested large scale models of groundwater flow. Ms Balent has also conducted research relating to the Great Lakes, environmental remediation, and brownfields re-development. She holds a Bachelor's degree in environmental engineering from SUNY-Buffalo and a Master's degree in Information Technology from AIU.
If you have a suggested topic or idea for a future CLU-IN internet seminar, please contact:
Jean Balent
Technology Integration and Information Branch
PH:
202-566-0832 |
Email:
balent.jean@epa.gov
Michael Adam
Technology Integration and Information Branch
PH:
202-566-0875 |
Email:
adam.michael@epa.gov