Exposures and Latent Disease Risk: Session IV - Moving Forward
Sponsored by: NIEHS Superfund Research Program
Archived: Tuesday, June 16, 2020

The NIEHS Superfund Research Program (SRP) is hosting a Risk e-Learning webinar series focused on exposures and latent disease risk. The series features SRP grantees and colleagues who are studying the health effects of exposures when there is a lag between exposure and the onset of disease.

In the fourth and final session, presenters will discuss emerging toxicology and modeling methods, as well as needs, to better link exposure to latent disease risk.

Stefano Monti, Ph.D., associate professor at Boston University, will provide an overview of the experimental and computational approaches he and his team have developed and applied to model environmental chemicals and to predict their long-term adverse effects from short-term omics assays. In particular, he will present vignettes from two studies, the first aimed at predicting chemical carcinogenicity and genotoxicity, and the second aimed at defining a molecular taxonomy of metabolism-disrupting chemicals. The focus will be on the experimental design and the computational approaches adopted, as well as on some of the challenges and lessons learned.

Stephen Ferguson, Ph.D., a scientist in the National Toxicology Program (NTP) Division of the NIEHS, will describe emerging toxicological approach methods (TAMs), which seek to enhance our understanding of human responses to xenobiotic exposures and their translation to human health outcomes. He will discuss progress at NTP towards enhancing the physiological relevance of Tox21 research through qualification of 3D liver screening models paired with informative assay systems (e.g., high throughput transcriptomics) in response to reference human therapeutics and environmental chemicals.

Manish Arora, Ph.D., professor at the Icahn School of Medicine at Mount Sinai, will describe his work focused on environmental biodynamics, which focuses on the interplay between the environment and the body. He will discuss rethinking the role of time in environmental health research and will be sharing his work on neurological disorders at different life stages.
Accessibility, Recording, and Content Disclaimer
Rehabilitation Act Notice for Reasonable Accommodation
It is EPA's policy to make reasonable accommodation to persons with disabilities wishing to participate in the agency's programs and activities, pursuant to the Rehabilitation Act of 1973, 29 U.S.C. 791. Any request for accommodation should be made to Sara Amolegbe at 919-213-4906 or sara.amolegbe@nih.gov, preferably one week or more in advance of the webinar, so that EPA will have sufficient time to process the request. EPA would welcome specific recommendations from requestors specifying the nature or type of accommodation needed. Please note that CLU-IN provides both alternate phone call-in options and closed captioning for all webinars, and requests for these specific accommodations are not necessary.
Webinar Recording
By participating in this CLU-IN webinar, you automatically agree to authorize recording of audio and visual content presented during this live event and consent to subsequent use of this recording in the public domain by the U.S. Environmental Protection Agency. This recording may include questions, comments and poll responses provided by you during the live event in addition to your name, voice, image or likeness. This recording will be made available after the conclusion of the live event as part of the CLU-IN webinar archives, and will remain available indefinitely. If you do not wish to consent to the recording, please do not join the live event, and contact Jean Balent at 202-566-0832 or balent.jean@epa.gov to discuss your concerns.
Content Disclaimer
This webinar is intended solely to provide information to the public. The views and opinions expressed as part of this webinar do not necessarily state or reflect those of the U.S. Environmental Protection Agency. It is not intended, nor can it be relied upon, to create any rights enforceable by any party in litigation with the United States, or to endorse the use of products or services provided by specific vendors. With respect to this webinar, neither the United States Government nor any of their employees, makes any warranty, express or implied, including the warranties of merchantability and fitness for a particular purpose, or assumes any legal liability or responsibility for the accuracy, completeness, or usefulness of any information, apparatus, product, or process disclosed, or represents that its use would not infringe privately owned rights.
Presenters: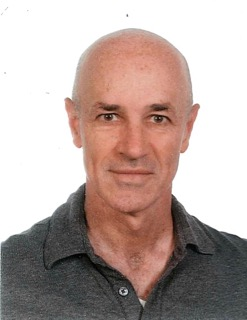 Stefano Monti, Ph.D., Boston University SRP Center (smonti@bu.edu or 617-358-7087)
Stefano Monti, Ph.D., is a computational biologist and joined the Boston University (BU) faculty as an associate professor in January 2011 in the section of computational biomedicine, with a joint appointment in the bioinformatics program. Monti received his Ph.D. in intelligent systems and artificial intelligence from the University of Pittsburgh and completed his training with a post-doctoral fellowship at the Robotics Institute at Carnegie Mellon. His doctoral and post-doctoral research focused on the development of machine learning and knowledge discovery methodologies, with a particular emphasis on probabilistic reasoning and Bayesian approaches to modeling biomedical data. Since 2001, he has worked in the field of cancer genomics, first as a research scientist at the Whitehead Institute's Center for Genome Research, and later as a computational biologist in the Cancer Program at the Broad Institute.

Monti's laboratory integrates systems biology, machine learning, and bioinformatics approaches to investigate the molecular drivers of human disease, with the goals of advancing prevention and care. This multidisciplinary effort relies on the development of novel computational methodologies, and on the design of experiments based on the generation and integrative analysis of high-throughput multi-omics data, with the goal of identifying novel therapeutic targets and developing accurate diagnostic and prognostic biomarkers. Specific areas of research include the study of the molecular mechanisms of tumor initiation and progression and of the role played in it by environmental exposure, as well as the study of the biological factors contributing to healthy aging and extreme longevity.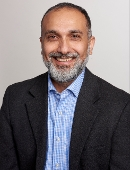 Manish Arora, Ph.D., Icahn School of Medicine at Mount Sinai (manish.arora@mssm.edu)
Manish Arora, Ph.D., is a professor and vice chairman of environmental medicine and public health at the Icahn School of Medicine at Mount Sinai, New York. After training as a dentist in India, he received his masters and Ph.D. from Australia, and his postdoctoral fellowship training from the Harvard School of Public Health. He is known for his work on biomarkers that utilize human deciduous and permanent teeth to reconstruct the timing of exposure to various harmful chemicals and essential nutrients, and biological response to those environmental factors. His methods are being applied to the study of outcomes that are national health priorities, including autism, schizophrenia, and Lou Gehrig's disease (ALS). Arora has also undertaken research on the intersection of oral and systemic health with the environment and is currently contributing to the emerging field of environmental biodynamics. His work supports shared genetic risk factors between periodontal disease and various cancers (pancreatic, colorectal, and prostate cancers).

His work is supported by grants from the NIH; he received the New Innovator Award from the NIH Director's Office and the RIVER/R35 grant from the NIEHS. For his research contribution, he was the recipient of the US Presidential medal (PECASE) from the office of President Barack Obama. Manish is an immigrant to the United States of America.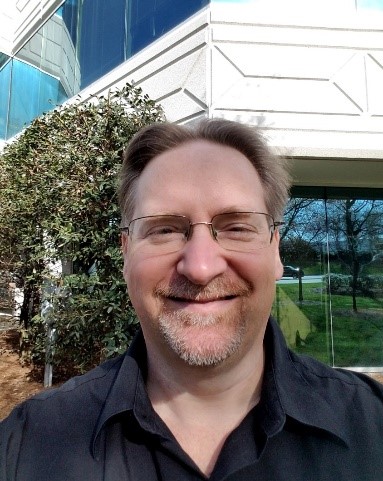 Stephen Ferguson, Ph.D., National Institute of Environmental Health Sciences (stephen.ferguson@nih.gov or 984-287-3128)
Stephen S. Ferguson, Ph.D., is a scientist in the National Toxicology Program (NTP) Division of the National Institute of Environmental Health Sciences (NIEHS). His primary role is to lead efforts within NTP to develop, qualify, and apply physiologically-relevant in vitro models (i.e., 3D models) that integrate informative assay approaches and unravel the dynamics of cellular responses to chemical exposure for human translation.

Ferguson's current research focuses on development of organotypic liver models (96- and 384-well) that better reflect tissue functionality and liver-like xenobiotic metabolism competence. These models are being integrated with data-rich molecular assay platforms (i.e. transcriptomics, metabolomics) and cellular phenotypes (i.e. cell growth, cell viability, stress response) to explore chemical-biological interactions and toxicity potential. Quantitative in vitro to in vivo extrapolation (IVIVE) methods are being developed with these approaches to relate in vitro responses to human/clinical significance for risk assessment.

Prior to joining the NTP, Steve led the ADME/Tox R&D program of Life Technologies developing predictive in vitro liver models and assay approaches for estimation of human drug metabolism, transport, liver toxicity, and drug-drug interactions. Steve received his BS and PhD in chemistry from NC State University, and currently serves as adjunct faculty to the Curriculum in Toxicology at the UNC-CH.
Moderators: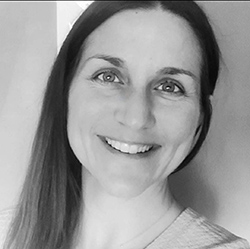 Jean Balent, U.S. EPA Technology Innovation and Field Services Division (balent.jean@epa.gov or 202-566-0832)
Ms Balent is on the staff of the EPA's Technology Innovation and Field Services Division where she has worked to collect and disseminate hazardous waste remediation and characterization information since 2003. Ms Balent manages the Clean Up Information Network website and actively supports online communication and collaboration resources available to EPA. She formerly worked with the US Army Corps of Engineers Environmental Engineering Division in the Buffalo District. Ms Balent was also a member of the SUNY-Buffalo Groundwater Research Group where she constructed and tested large scale models of groundwater flow. Ms Balent has also conducted research relating to the Great Lakes, environmental remediation, and brownfields re-development. She holds a Bachelor's degree in environmental engineering from SUNY-Buffalo and a Master's degree in Information Technology from AIU.
Michelle Heacock, Ph.D., Superfund Research Program, National Institute of Environmental Health Sciences (heacockm@niehs.nih.gov or 984-287-3267)
Michelle Heacock, Ph.D., received her doctorate from Texas A & M University in College Station, Texas for her work on the interplay between DNA repair proteins and telomeres. Her postdoctoral work was conducted at NIEHS where she studied the DNA repair pathway, base excision repair. Her research focused on understanding the causes of cellular toxicity caused by DNA damaging agents. Michelle is currently a health science administrator where she oversees Superfund Research Program (SRP) grants that span basic molecular mechanisms of biological responses from exposures to hazardous substances, movement of hazardous substances through environmental media, detection technologies, and remediation approaches. She has been with the NIEHS since 2007.
Webinar Slides and References:
Additional Resources:
These materials will be available by Tuesday, June 16, 2020
If you have a suggested topic or idea for a future CLU-IN internet seminar, please contact:
Jean Balent
Technology Integration and Information Branch
PH:
202-566-0832 |
Email:
balent.jean@epa.gov
Michael Adam
Technology Integration and Information Branch
PH:
202-566-0875 |
Email:
adam.michael@epa.gov